I really can not believe that i have been here for a Little bit more than 6 months, time really does fly (really) fast. I still remember the weeks prior to me starting my Exchange, i was super excited to get here and start new adventures and meet new people from all over the world, people that have become my family and i love so much.
I remember my family and friends back in México asking me if i was not scared or nervous, but being honest i was not, i was ready for whatever was going to happen and getting out of my comfort zone. I was all the time saying "i want to leave for Exchange now" and people were answering back "when you get there you will want to come back here" and although some of that is kind of true (because obviously i miss my family, my friends, my room, the ambient of the people, THE FOOD) i really do not want to go back home just yet, i have meet awesome people that are like my family now because they have been with me for a long time now and because of that i really got to know them, i have been to places i have never imagine ever visiting and i feel that i still have a lot more to learn here, not just about this amazing country and culture, but also stuff about me as a person.
I still have a few months left of my Exchange and i am really trying to not think about my departure date, but there is still time to have new experiences and adventures here, there is still places that i need to visit and trips that have to be done, when my Exchange is over i will be a 100% happy with it, going back to my home country hoping that at least i have made a change in the world and in myself, knowing that this was the experience of a life time and i would totally do it all over again in a heartbeat, no doughts. I am really going to miss the Exchange life.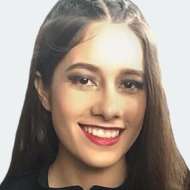 Mexican going to Czech Republic 🇲🇽🔛🇨🇿
17 Year old