Czechia
The Czech Republic (/ˈtʃɛk rɪˈpʌblɪk/ (
 listen) Czech: Česká republika, Czech pronunciation: [ˈtʃɛskaː ˈrɛpuˌblɪka] (
 listen)), also known as Czechia (/ˈtʃɛkiə/ (
 listen); Czech: Česko, pronounced [ˈtʃɛsko] (
 listen)), is a landlocked nation state in Central Europebordered by Germany to the west, Austria to the south, Slovakia to the east and Poland to the northeast. The Czech Republic covers an area of 78,866 square kilometres (30,450 sq mi) with a mostly temperate continental climate and oceanic climate. It is a unitary parliamentary republic, has 10.6 million inhabitants and the capital and largest city is Prague, with over 1.2 million residents. The Czech Republic includes the historical territories of Bohemia, Moravia, and Czech Silesia.
The Czech state was formed in the late 9th century as the Duchy of Bohemia under the Great Moravian Empire. After the fall of the Empire in 907, the centre of power transferred from Moravia to Bohemia under the Přemyslid dynasty. In 1002, the duchy was formally recognized as part of the Holy Roman Empire, becoming the Kingdom of Bohemia in 1198 and reaching its greatest territorial extent in the 14th century. Besides Bohemia itself, the king of Bohemia ruled the lands of the Bohemian Crown, he had a vote in the election of the Holy Roman Emperor, and Prague was the imperial seat in periods between the 14th and 17th century. In the 19th century, the Czech lands became the industrial powerhouse of the monarchy and were subsequently the core of the Republic of Czechoslovakia, which was formed in 1918 following the collapse of the Austro-Hungarian Empire after World War I.
Czechoslovakia remained the only democracy in this part of Europe in the interwar period. 
However, the Czech part of Czechoslovakia was 
occupied by Germany
 in World War II, and was liberated in 1945 by the armies of the 
Soviet Union
 and the United States. Following the 
1948 coup d'état
, Czechoslovakia became a 
one-party communist state
 under Soviet influence. In 1968, increasing dissatisfaction with the regime culminated in a reform movement known as the 
Prague Spring
, which ended in a 
Soviet-led invasion
. Czechoslovakia remained occupied until the 1989 
Velvet Revolution
, when the communist regime collapsed and market economy was reintroduced. On 1 January 1993, Czechoslovakia 
peacefully dissolved
, with its constituent states becoming the independent states of the Czech Republic and 
Slovakia
.
The Czech Republic joined NATO in 1999 and the European Union (EU) in 2004; it is a member of the United Nations, the OECD, the OSCE, and the Council of Europe. It is a developed country with an advanced, high income economy and high living standards. The UNDP ranks the country 14th in inequality-adjusted human development. The Czech Republic is a welfare state with a universal health care system and tuition-free university education, it ranks as the 6th safest or most peaceful country and is one of the most non-religious countries in the world, while achieving strong performance in democratic governance.
The Czech school system has four degrees:
Preschools – (from 2 to 5 years old)
Primary (elementary) – (from 6 to 15 years old, mandatory)
Professional secondary (high) schools and grammar schools (gymnasium)
Universities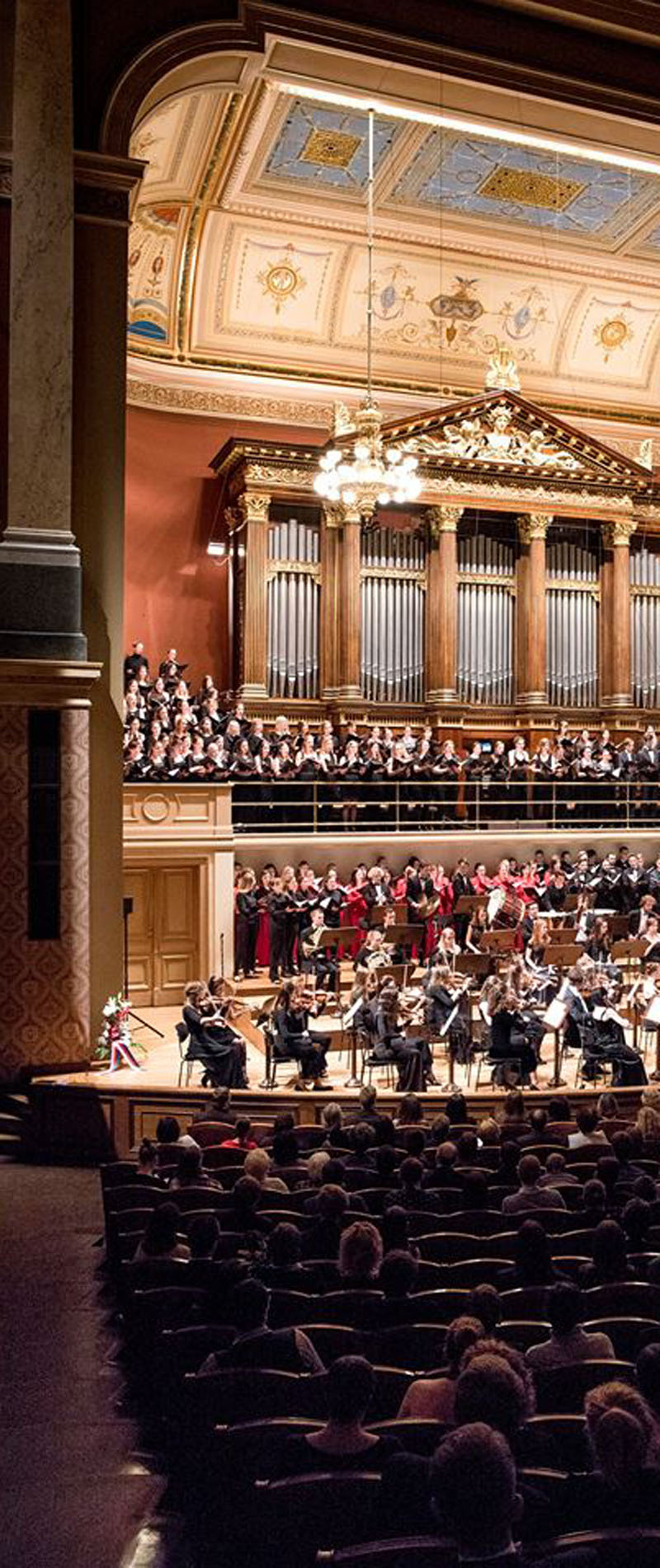 The wealth of musical culture in the Czech Republic lies in the long-term high-culture classical music tradition during all historical periods,
Among the most notable Czech composers are  Bedřich Smetana and Antonín Dvořák in romanticism,…