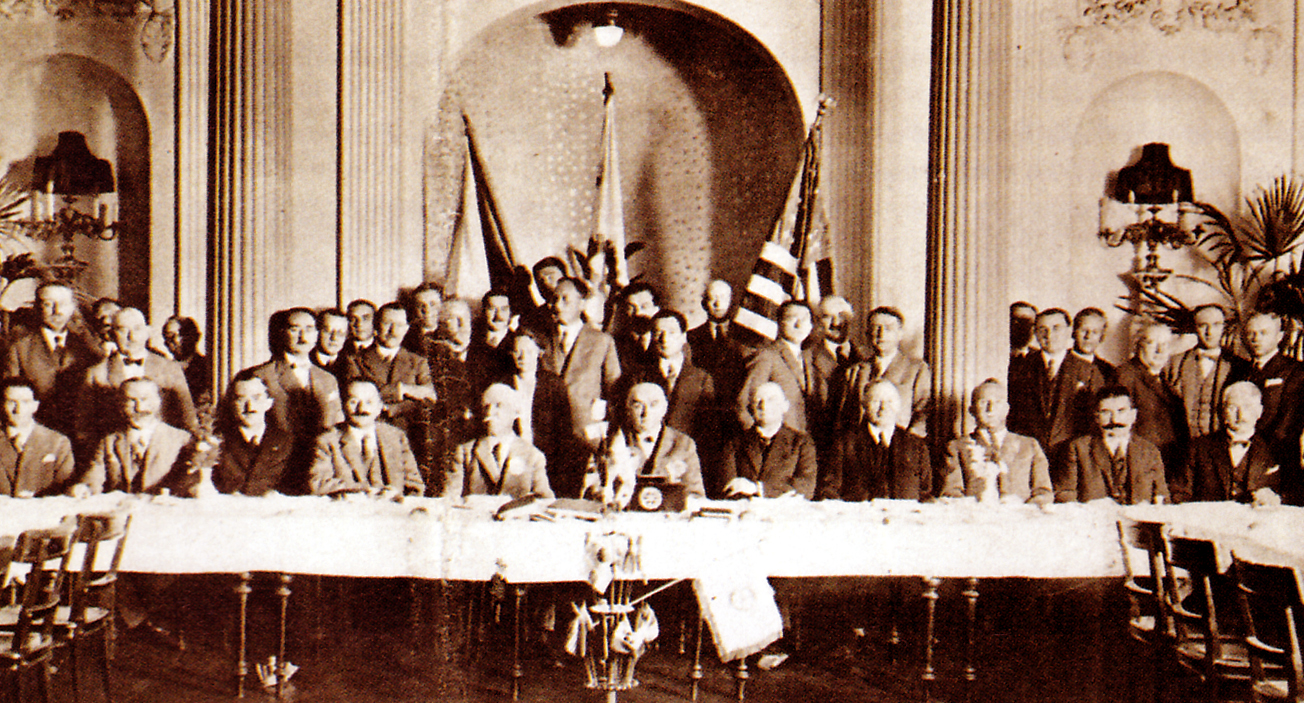 This photo of Prague Rotarians from 1927 was taken in the venue of their meetings.
History of Rotary in Czechoslovakia
The first Rotary club in Czechoslovakia was founded in Prague in 1925. It did not take long before the clubs in Bratislava, Brno, Hradec Králové, Karlovy Vary, Pardubice, Plzeň, Kutná Hora and České Budějovice followed. These clubs formed Rotary District 66 in 1927, which existed until 1939, when the activities of the Rotary were forbidden by the German Nazis. After the end of World War II, the activity of Rotary District 66 was restored, however in 1948 it was again prohibited, this time by the communist regime.
Shortly after the Velvet Revolution, the fall of the communist regime, in 1989, the activity of the Rotary in former Czechoslovakia was restored once again. The newly established clubs were becoming members of the Austrian District 1920.
Rotary International District 2240 Czechia & Slovakia
The number of Rotary members and Rotary clubs in Czechoslovakia, which split to two independent countries Czechia and Slovakia in 1993, grew rapidly. Therefore Rotary International came to a decision to establish a new district from 1st July, 1999, internatonal District 2240, which included both of these countries. At the moment, RI keeps record of 76 clubs all together, 47 of them in Czechia and 29 in Slovakia.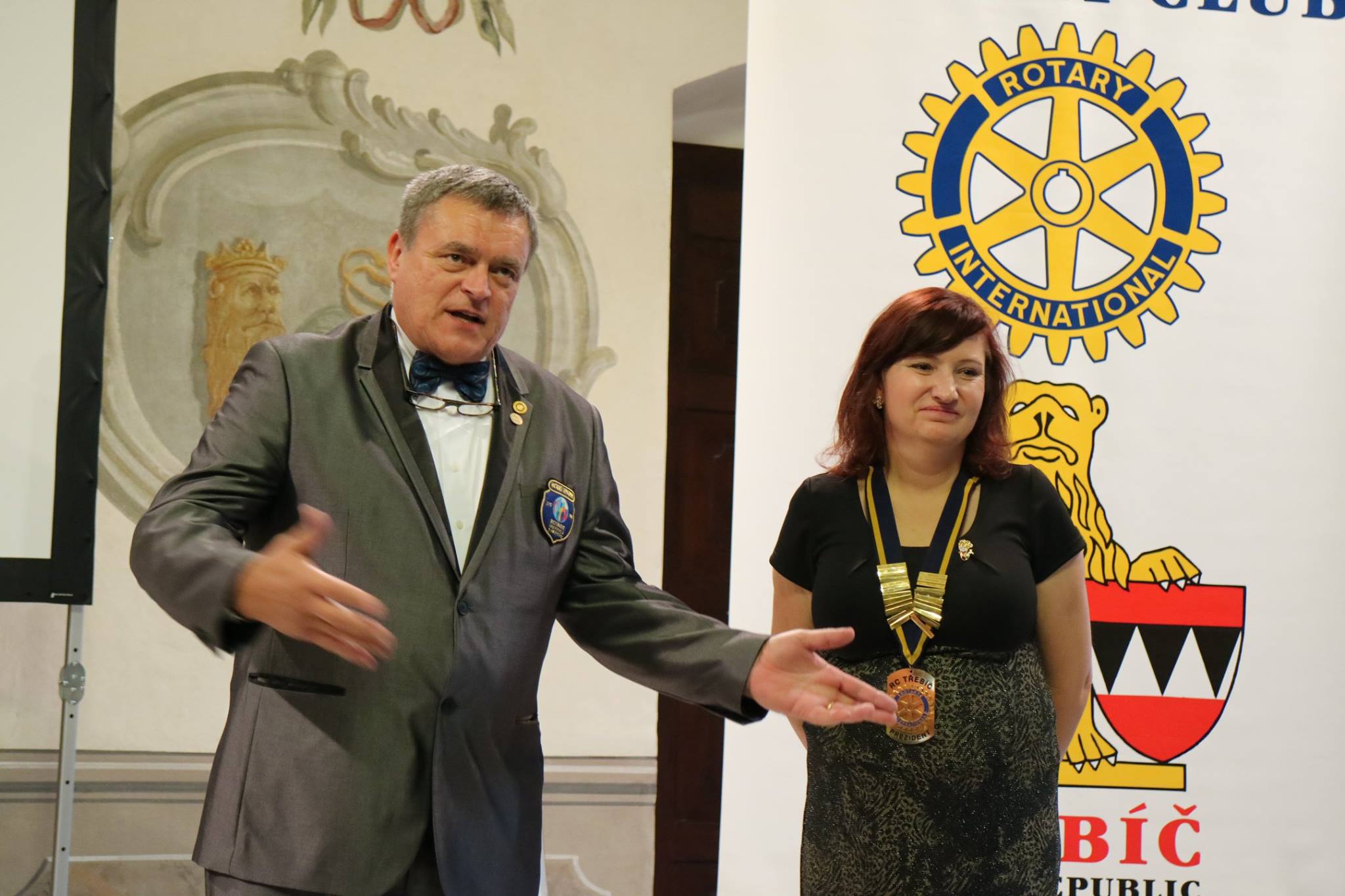 The District 2240 Governor for year 2017/18 Július Tomka at the celebration of 80th anniversary since the first foundation of Rotary club Třebíč