Since I arrived in the Czech Republic for an exchange, it has been a constant learning process, not only from the country, but also from me. I have learned many things, starting with the language, a language that is different from mine, also going to school alone by bus, being more independent and making decisions without someone's help. 
This year is probably the year where I have constantly stepped out of my comfort zone, trying things that I never thought I would do, like skiing, skating, biking, walking on my own in the city, etc. 

I've also met amazing people, from all over the world, who would have thought I would become best friends with someone from Australia who is completely on the other side of the Earth. 

And despite having ups and downs, I have really enjoyed this exchange, and I am excited to know that there are many more experiences in these remaining 4 months. 
Read more from other students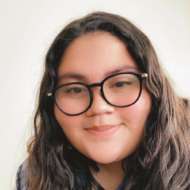 Mexico –> Czech Republic
I´m 17 years old, and I´m from City of Mexico, Mexico
I will be an outbound to the Czech Republic in 2022 to 2023