Finally! A relaxing Sunday where I can settle in and catch up on the past couple weeks. It's been jam-packed once again, and there's too much to talk about all in one post, so I'll just cover the past two weeks, and this most recent weekend will get pushed forward to the next post.
Following a few days after where we left off (with me mourning the temporary loss of motion in my legs post-mountain-climb) I had the lucky opportunity to meet with a former exchange student from Nipawin! Kelsey was an exchange student in Slovakia 2 years ago, and sent me a message saying she would be passing through Banská the next day, so we arranged a spontaneous meeting! We found it pretty funny that we never had a chance to meet when we lived 1 hr away from each other in Canada, and yet we were able finally get together and chat about exchange here in Slovakia.
As for other events that week, I went to my first movie in Slovakia with some classmates (Joker), and went to a mini musical/opera type performance of Carmen, an opera I actually studied a few years ago for my music History class. Pretty cool to see a rendition of it in person!
​Then, the big weekend! Me and the Banská gang headed to the train station early in the morning to begin our journey to Košice for the annual Košice Peace Marathon. It was my first time riding a train, which was pretty cool! As we stopped along the way we picked up the other Slovak exchange students and had a great time catching up over the course of the 3 train ride.
When we arrived, we got our marathon numbers and walked around the pavilion set up outside the mall, the meeting hub for the weekend. We got introduced on the stage by the marathon organizers, and got to meet and receive signed autographs from Slovak Olympic gold medalist Matej Tóth (won the 50km walking marathon in Rio 2016)! We then went on a short walking tour around the Košice City Center!
As a little informative tidbit- Košice is Slovakia's second biggest city after Bratislava, with about 240,000 people. It's the capital of the Košice region of Slovakia, and lies on the Eastern side of the country, less than an hour's drive from Ukraine. The Košice peace marathon (which we would participate in the next day) is the second oldest marathon in the world after Boston, and attracts over 15,000 runners each year.
After stopping for lunch at a little Golem pub, we split into groups to explore the Biela-Noc (white night), a festival that was taking place in the city that day. The festival centred around modern, light-based art placed in conjunction with the classical and gothic architecture in the city centre. We walked through the rain to the different locations, and even though it was cold it was so cool! There were plenty of great photo opportunities (both in and out of the exhibits) and some truly stunning art pieces, including a live light show on the side of Košice's famous cathedral.
After a very long day of walking (you could say it was our 'warm-up' for the marathon) we headed to our billet families' houses and went to sleep.
The next day we were happy to see that the rain was holding off, and the temperature was nice and cool although a bit windy- perfect for running though! We headed back into the city, put on our marathon numbers, and packed into the crowded starting area. The 4.5km Minimarathon we were running was also the most popular, judging by the thousands of people waiting at the start line! I was decked out in my Canada flag and ready to run, and when the shot went off for us to start thats exactly what I did. I've never ran a marathon before so I was thinking I'd tire out after 2 minutes, but surprisingly I was able to jog/run for the majority of the race! It was really cool, because along the way several people watching in the crowd shouted out 'hey go Canada!' and started cheering, which made me more motivated to not stop and embarrass myself by walking, haha. I ended up finishing the race in 22 minutes, and placed 4th out of the 21 slovak exchange students there! But overall I was just proud of myself for even being able to finish it.
We got presented with our medals, took some group photos once everyone had finished, then headed to rest for a bit before lunch.
After resting, we stretched and walked around Košice a bit more. We stopped at a really cute little place for cookies and milkshakes, then went and cheered on some people running the half and full marathons. Then we went back to the Aupark mall for our farewell lunch, where I had a really good soup and grilled cheese Camembert thing. Then, it was time to head home, so we said goodbye to the Košice students and boarded the train back. We saw a really gorgeous rainbow over a mountain village on the way (of course I was too late to get a perfect picture), and had a clear view of the High Tatras for quite a while. A beautiful trip!
The next week was pretty chill. I finally had my appointment with the foreign police and got my visa approved, so I should have it in a few days now. I went to a hockey game (quickly becoming a weekly tradition for the Banská gang), discovered a really good (and cheap!) Greek restaurant, practiced piano at the music store, FaceTimed the fam one day and my friend Hannah another, and enjoyed the warm Autumn weather. It's so weird having a nice Fall! I'm used to having a couple nice days in Canada where the leaves fall and then immediately getting plunged into dreary or cold conditions. But here it's almost been as hot as Summer- it's 20-25° some days!
One day, we went to my YEO's village and walked into the forest for mushroom picking! As I think I've stated before, Slovaks are extremely passionate about mushrooms and the picking/eating of them. So we foraged for about 3 hours and actually found a lot! I came home with the winning mushroom the size of my head, that my YEO said he always dreamed of finding. And it was only my first time! That night, I cut up and prepared the mushrooms for drying with my Host family. And a few days later we had some in a soup! Delicious!
And then, Saturday morning we headed to Paradise! Slovak paradise national park, to be exact. I went with my YEO, Gabi, and one of Gabi's best friends who went on exchange in her district in Brazil last year named Oliver. He lives in Poprad, only a short drive from the park, so he joined us for the day! Slovak paradise is a beautiful little park nestled east of the Low Tatras. It's known for its crystal-clear creeks, waterfalls, and stunning viewpoints. We got there a bit later than expected so we didn't have time to hike to the most famous viewpoint, but we still got a very thorough (and tiring) experience in the park. We climbed over low mountains and foothills before descending into a sharp gorge, where there was a beautiful mountain creek nestled between the rock walls. After stopping for a step in and a drink from the creek (I had to) we continued on our way, crisscrossing between the stream and the rock walls, and climbing over fallen trees carved away from years of running water.
After a while upstream, the gorge got thinner and steeper, so we strapped on our helmets and harnesses and began climbing along the walls of the gorge! It was a really cool experience to be climbing along above little waterfalls and fallen trees, and in a couple places we even had to squeeze in between the walls of the gorge! Additionally, the colours were absolutely amazing. All the fallen leaves were collecting in the gorge and the stream, painting it with beautiful reds, yellows, and oranges.
Then, we reached a big waterfall, and climbed straight up alongside it to get out of the gorge and up to the viewpoint, which was gorgeous as well.
On our way back down from the trail, we stopped at the ruins of an old monastery that was built in the heart of the park hundreds of years ago. We got a tour of the ruins, and learned a bit about its history. It was built by the owners of the land after the occupation of the Mongols in the 13th century. The native people living there were under strict control of the Mongols, and after many years began to pray that God would save them from their control. Only a short time after they began praying, Ghengis Khan died and the Mongols retreated back to China to mourn. In thanks, the people began building a church, but soon realized it wasn't big enough of a deed to just build a church in thanks, so they built a whole monastery instead!
I always love hearing the history of such ancient places like this, and it was really cool to get to explore the remains of it and imagine what it would've looked like!
By the time we finished the tour, it was almost dark, and as we headed down to the main park area for a late supper, the Tatras were silhouetted against the sky beautifully.
And there you have it- the colours of Slovakia! I felt it fitting to make that the title of this post, because I've really been in awe of all the colourful things I've seen these past few weeks. Not just the leaves and trees, but also the lights of the Košice biela-noc, the buildings in the city's center, the rainbow, and the various colours of the many flavours of ice cream I've been eating with this warm Autumn season 😉
If you managed to read all the way through this post- thank you! I will try and be more diligent with my posting so that I don't have to cram in information like I did this time, but I hope you were able to find something interesting nonetheless. I'm looking forward to what the end of October and the incoming Slovak Winter will bring!
More from Graydon: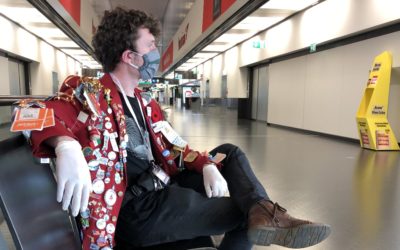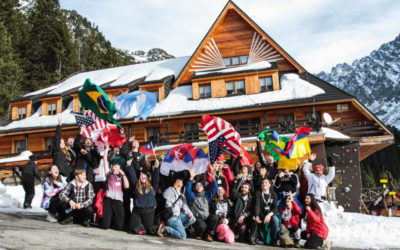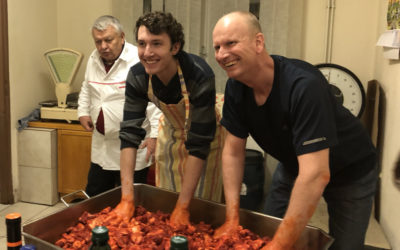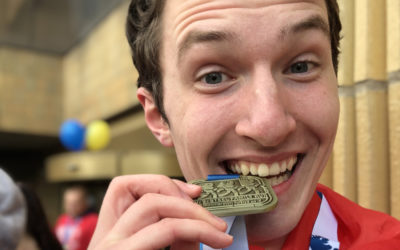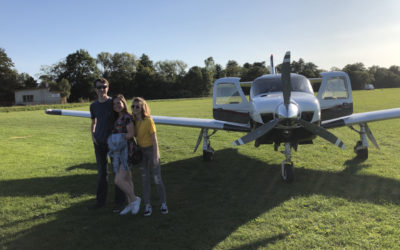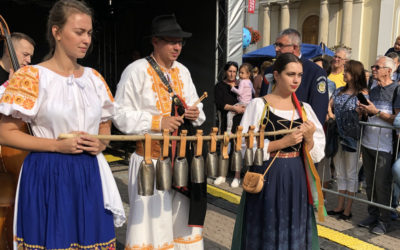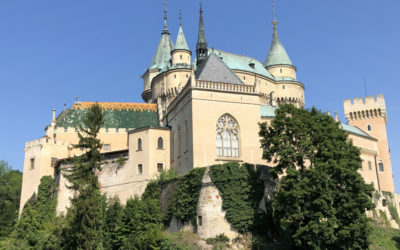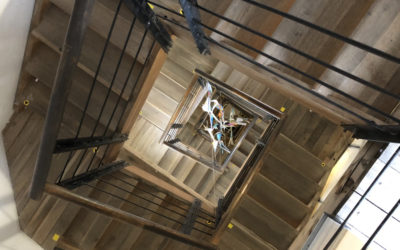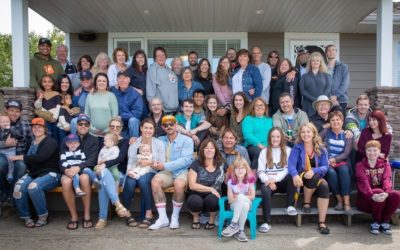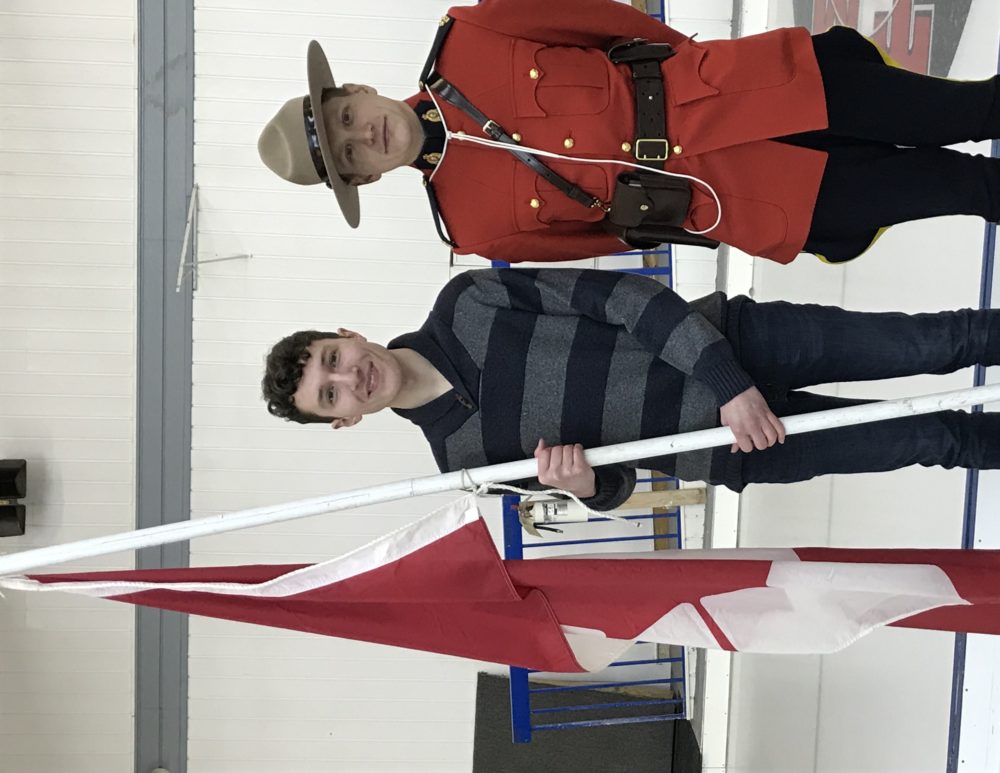 An inbound exchange student to District 2240 – Slovakia! Born and raised in Melfort, Saskatchewan, Canada 🇨🇦. Cat lover, movie lover, and adventurer.