It's been about a month since I've updated this blog, and this month I had a lot of opportunities for me that I was really lucky to take part in. And as the holidays come up, and I begin to go further into my exchange, I'm learning a lot. I've spent more than 100 days here, 106 to be exact, and I am getting closer to being 1/3 of the way finished with my exchange. As I look back on it, it seems like a quick blur, it's really shocking to me how fast my exchange is going, and at the same time, how slow it's going.
A really exciting event of this month was traveling to Martin, a city about 4 hours by train from my city, for a Thanksgiving Dinner. Being away from my family for Thanksgiving was something that I knew would be really hard for me, but thanks to Rotary it wasn't half bad. I took the train with my other American friend living in a village near me, and started the night by helping prepare everything. Some Americans were there earlier helping cook and clean, the Americans made Apple pie, and the Brazilians made some Brazilian desserts. It was as close as we could get to a Thanksgiving dinner, and even though I didn't get to spend it with my real family in America, I spent it with another family of exchange students.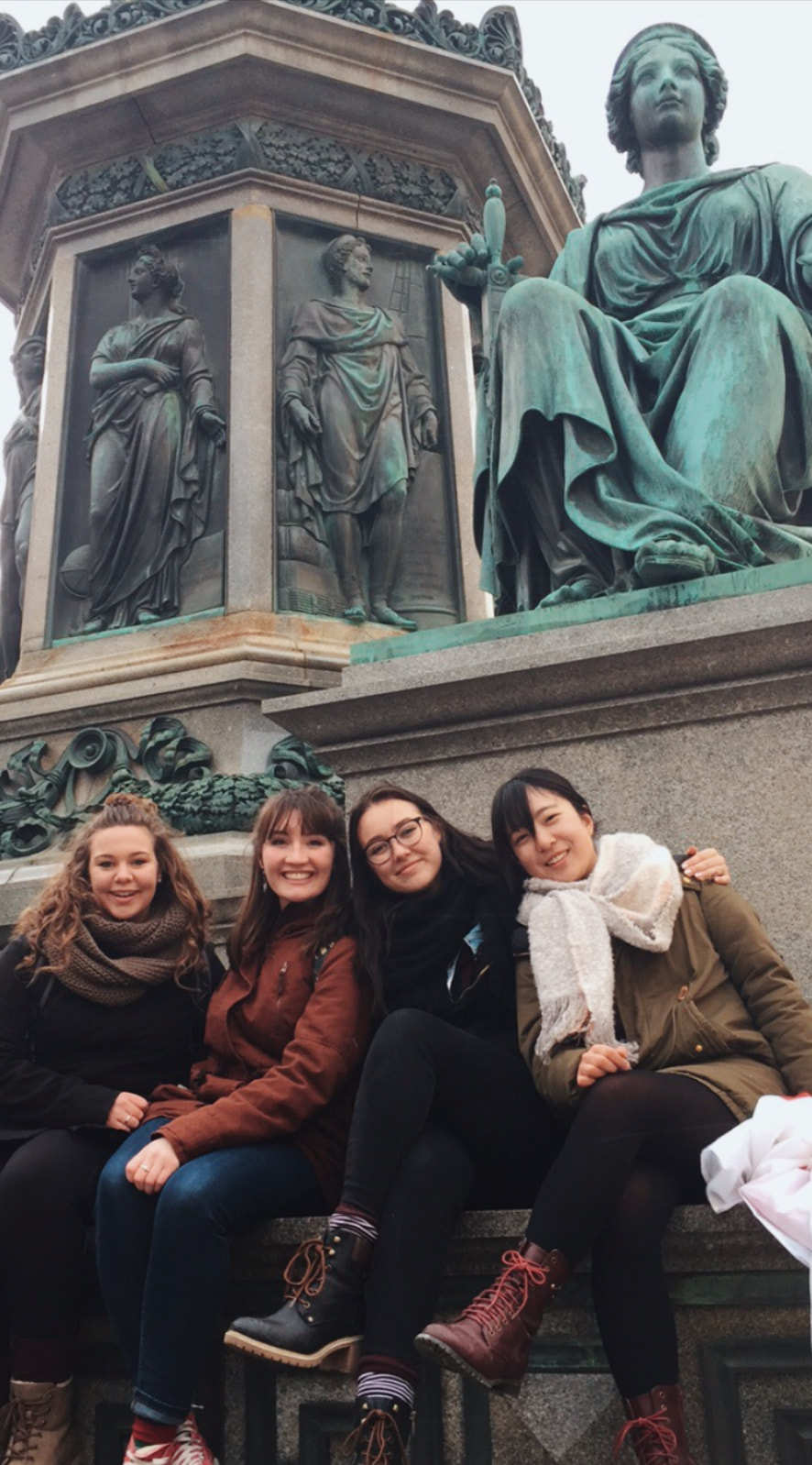 Along with this, another event I got to go to was a rotary meeting in Bratislava, Slovakia's capital, and meet with all the exchange students living in Slovakia this year. And by far this was my favorite part of the month. The plan was to sleep in Bratislava for two nights and travel to Vienna one day.
The weekend began with a 6 hour train ride from Kosice to Bratislava with me and all the exchange students living in Kosice. A 6 hour train ride might not sound the most exciting, but when your with exchange students, it's always interesting. Over these couple of months of my exchange, the students all together in my city have become incredibly close, so I had no problem having to spend 6 hours with them. We spent the time talking and doing each others makeup while we blasted music in our little crowded train cabin. It was one of my favorite parts of the weekend.
When we arrived in Bratislava, all the exchange students met in the train station, which looked more like an unchoreographed flash mob. With loud Brazilian music playing and everyone dancing with each other, we definitely became the center of attention of the train station. It was really great seeing all the students that I had became really close with in Trencin, during our first rotary meeting. After everyone arrived, we walked together to the Bratislava castle and then walked to the Bratislava Christmas market. It's easy to say that theses Christmas markets that are also in KOsice and Vienna, are the perfect amount of Christmas I need in my life. We walked around together in the rain and everyone really enjoyed it. After we went back to the hotel and got ready to leave for Vienna the next day.
I am lucky enough to have already visit Vienna during my exchange, so this was not my first time touring it, but again it was still a really amazing place to be. We walked around the Christmas markets with all the exchange students, and took pictures, and went shopping. Like I said, exchange students always keep things interesting, so it was really fun to go with them.