Christmas is almost here and all the Slovak inbounds met on the Rotary Christmas meeting which was held in Bratislava from December 8 to December 10. The Rotex students and Rotarians welcomed all the inbounds on the main railway station on Friday. Then all together continued to the city center tour. Exchange students could get to know Bratislava Castle, St. Martin´s Cathedral and other important historical monuments.  What they also could not miss was the traditional Christmas market. In the evening Rotex prepared different activities for students.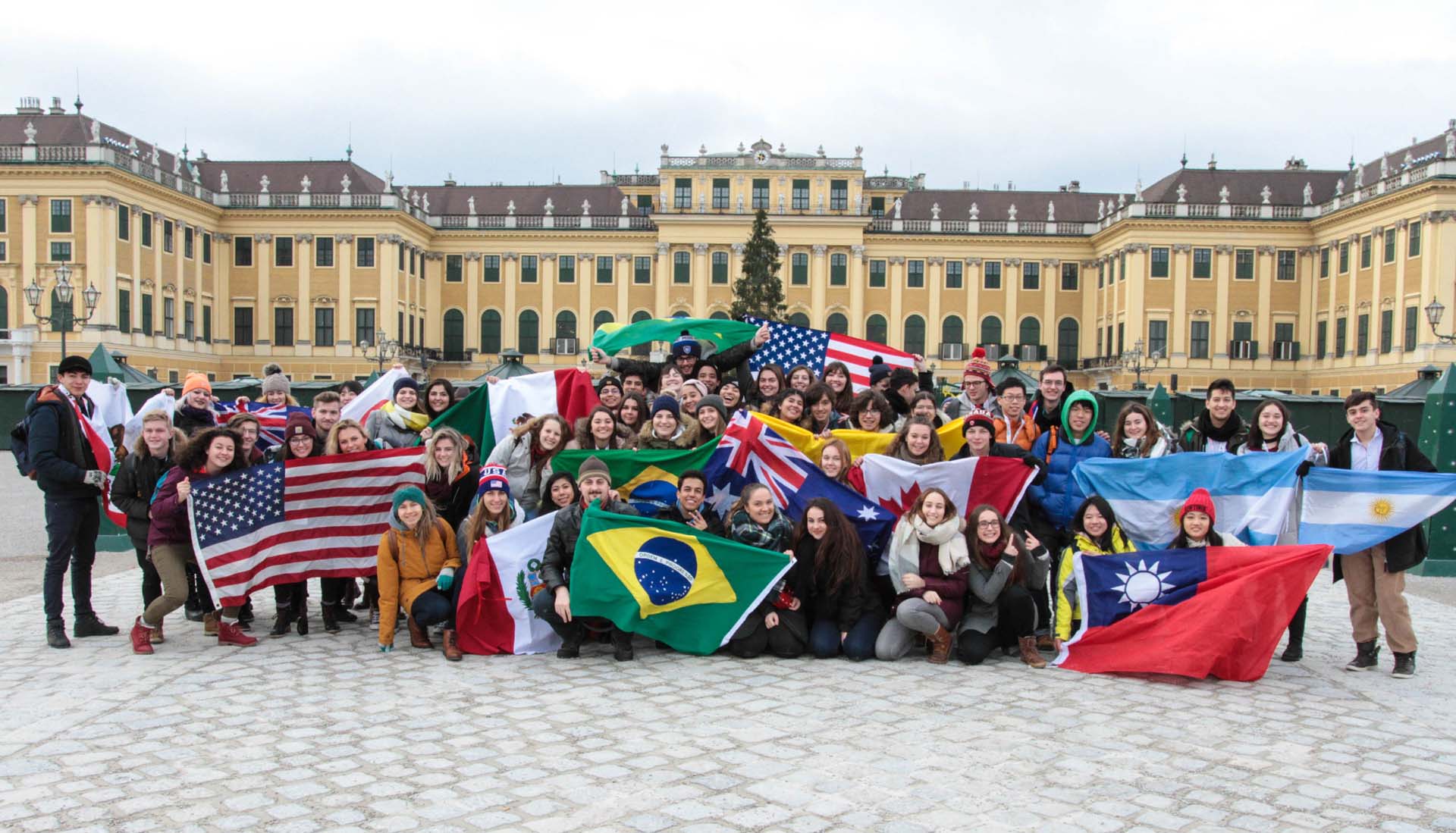 On Saturday we visited Vienna. Firstly we went to Schonbrunn castle, which used to be a summer residence of Habsburg dynasty. The inbounds found it a very interesting and impressive sight. We continued to the centre in order to see the typical Christmas market. One of the activity of the whole meeting was Secret Santa. Everyone had to buy a small Christmas gift for the person he randomly chose. In the evening we  exchanged gifts with each other. Rotex students also baked traditional Christmas gingerbread for exchange students so that they could then decorate them.
Part of the evening program was also singing Slovak and international Christmas carols and Talent Show through which inbounds could show their skills. The atmosphere was very friendly, students enjoyed the night. The next day they had to pass an exam from Slovak language. The exam consisted of two parts- written and oral part so we could check the ability  of exchangers to understand the language. Finally we had to say goodbye to each other and all the exchange students went back to their host cities.