Atmosféra Vánoc ve vzduchu, slunečné počasí a skupina nadšených výměnných studentů. To byl základ úspěšného meetingu pro letošní české inboundy, který organizoval Distriktní výbor Výměny mládeže společně s Rotexem. Konal se ve dnech 9. – 11. prosince 2016 v Praze. Víkend byl zahájen v pátek, kdy se studenti z celé České republiky sjeli do žižkovského hotelu Prokopka.
Po společné večeři následoval večerní program v podobě jazykových testů, při kterém v místnosti panovalo napětí a soustředěnost všech. Testy se skládaly z písemné a ústní části a někteří inboundi nás příjemně překvapili svoji dobrou znalostí českého jazyka. Ti nejlepší z nich byli později oceněni sladkou odměnou. Následující den se nesl v duchu poznávání krás vánoční Prahy.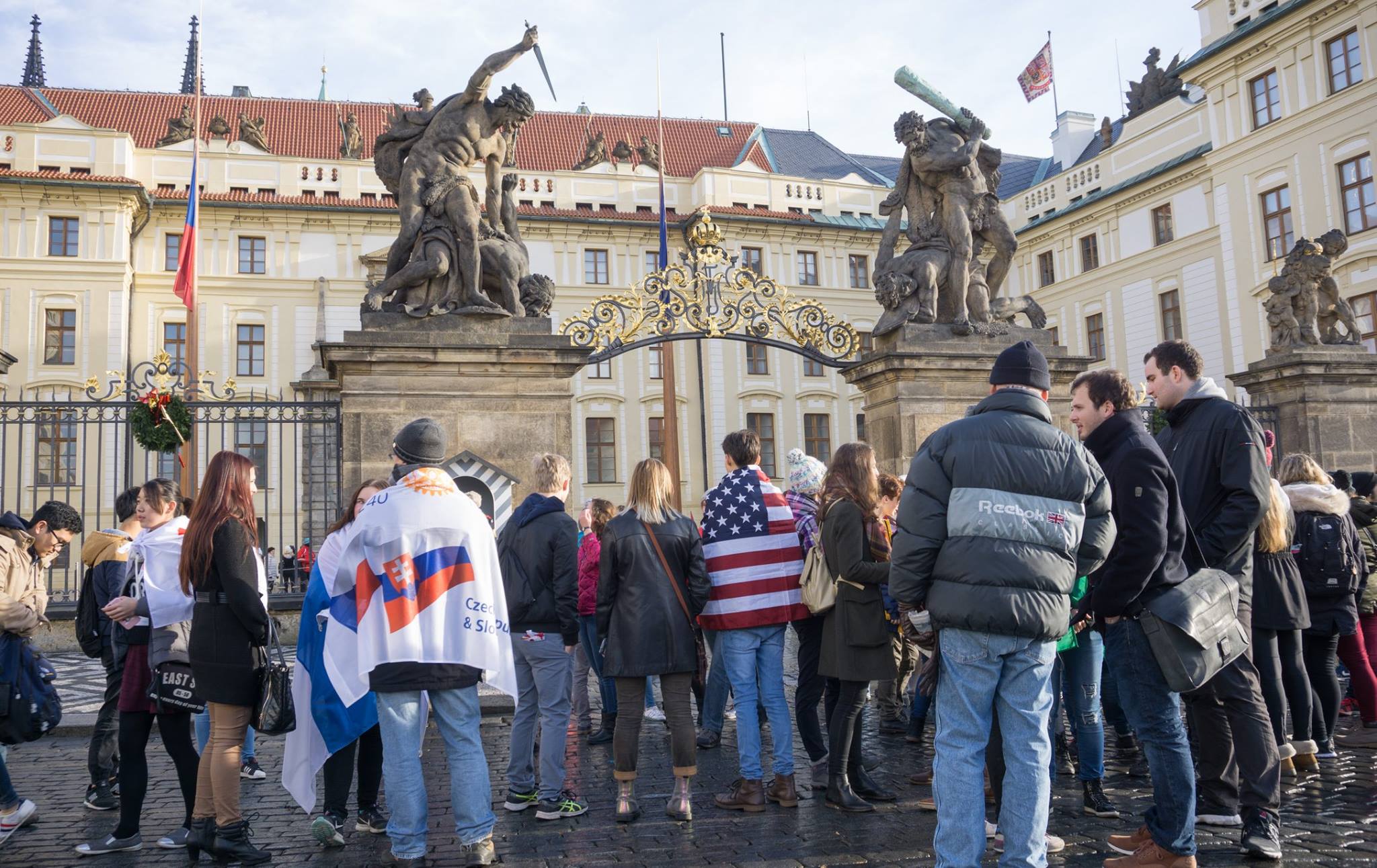 Prohlídka začala výstupem na Hrad a poté se pokračovalo směrem do centra města. K zastávkám patřilo například Václavské náměstí, Karlův most či Lennonova zeď, se kterou se studenti seznámili interaktivním způsobem. Na základě společného návrhu měli možnost ji pomalovat a své dílo inspirované myšlenkou Rotary následně podepsat. Celá prohlídka byla doplněna výkladem Vladimíra Petránka z RC Praha City, obohaceným různými zajímavostmi a pověstmi o českém hlavním městě v podání Rotexáků. Po setmění se všichni přesunuli na Staroměstské náměstí, kde svojí návštěvou potěšili stánek Rotary klubu Praha City s vánočním punčem. Po skupinové fotce a krátkém rozchodu následovala večeře. Posledním bodem sobotního programu byl vánoční večer. Studenti si vyzkoušeli pouštění lodiček z ořechových skořápek, ochutnali cukroví a nechyběl samozřejmě ani Secret Santa, při kterém si studenti mezi sebou náhodně vyměnili dárky.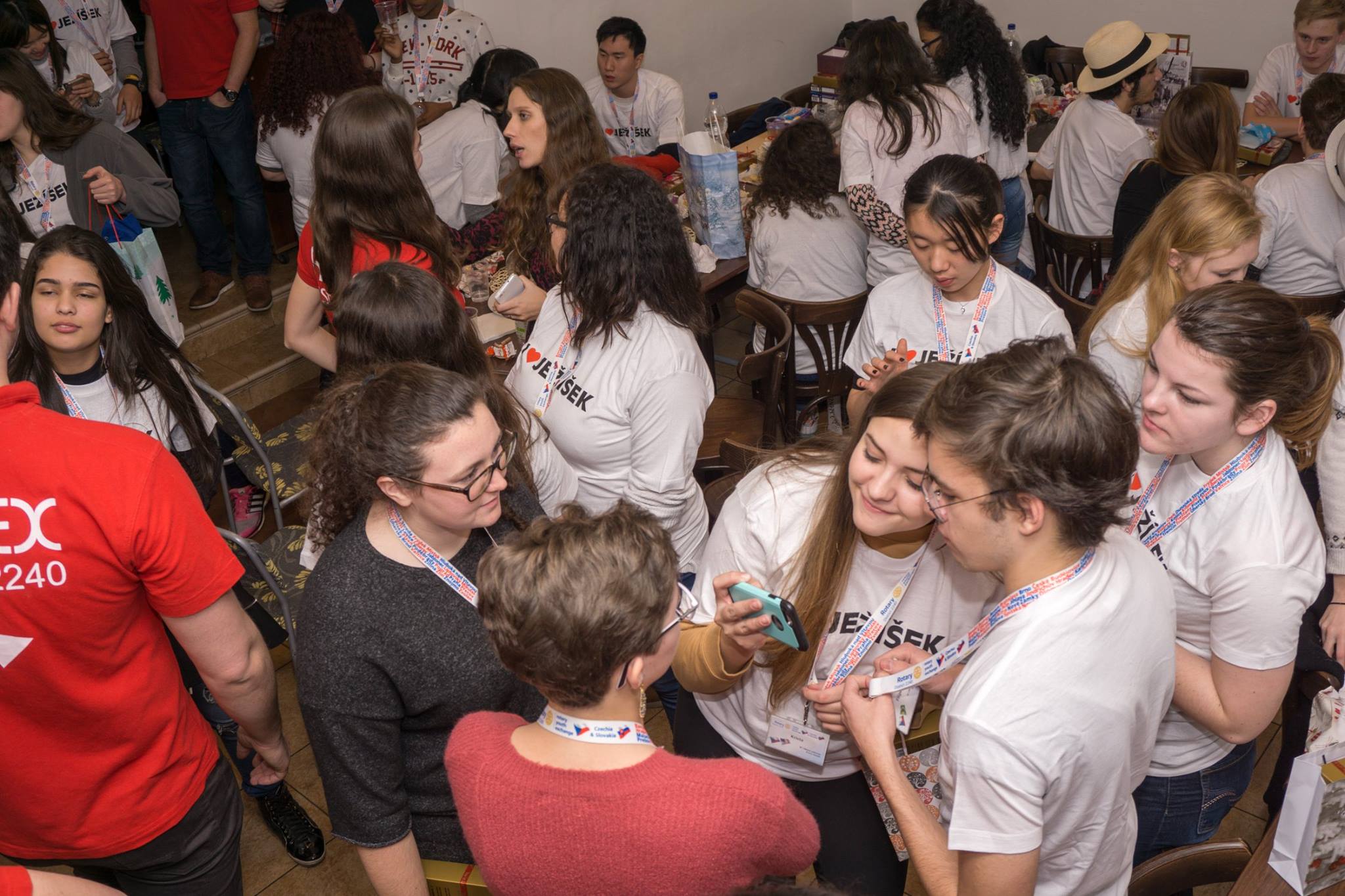 Pod stromečkem našli také malou pozornost od DVVM a distriktního guvernéra Štěpána de Wolfa. Jedinečným zážitkem bylo zpívání vánočních písní, které se studenti předem naučili. Kdy jindy se člověku poštěstí slyšet českou koledu v podání Inda, Američanky a Thajky zároveň? Nedělní ráno bylo poklidné a po společné snídani se inboundi vydali zpět do svých hostitelských rodin. Všichni si meeting užili, a to nejen díky krásnému počasí, které vydrželo celý víkend, ale především díky skvělé organizaci a pomoci všech zúčastněných.