"Všichni jsou tu super!"
Druhý zářijový víkend hostilo malebné slovenské městečko Strečno již tradičně první orientation meeting inboundů. Letos máme v našem distriktu opět studenty z USA, Kanady, Mexika, Brazílie, Kolumbie, Taiwanu a Japonska. Někteří zde již strávili měsíc, někteří pouze pár dnů, všem se však v Česku i na Slovensku moc líbí a užívají si svůj výměnný pobyt. Právě ve Strečně se konečně všichni poprvé potkali a užili si pěkný a poučný víkend.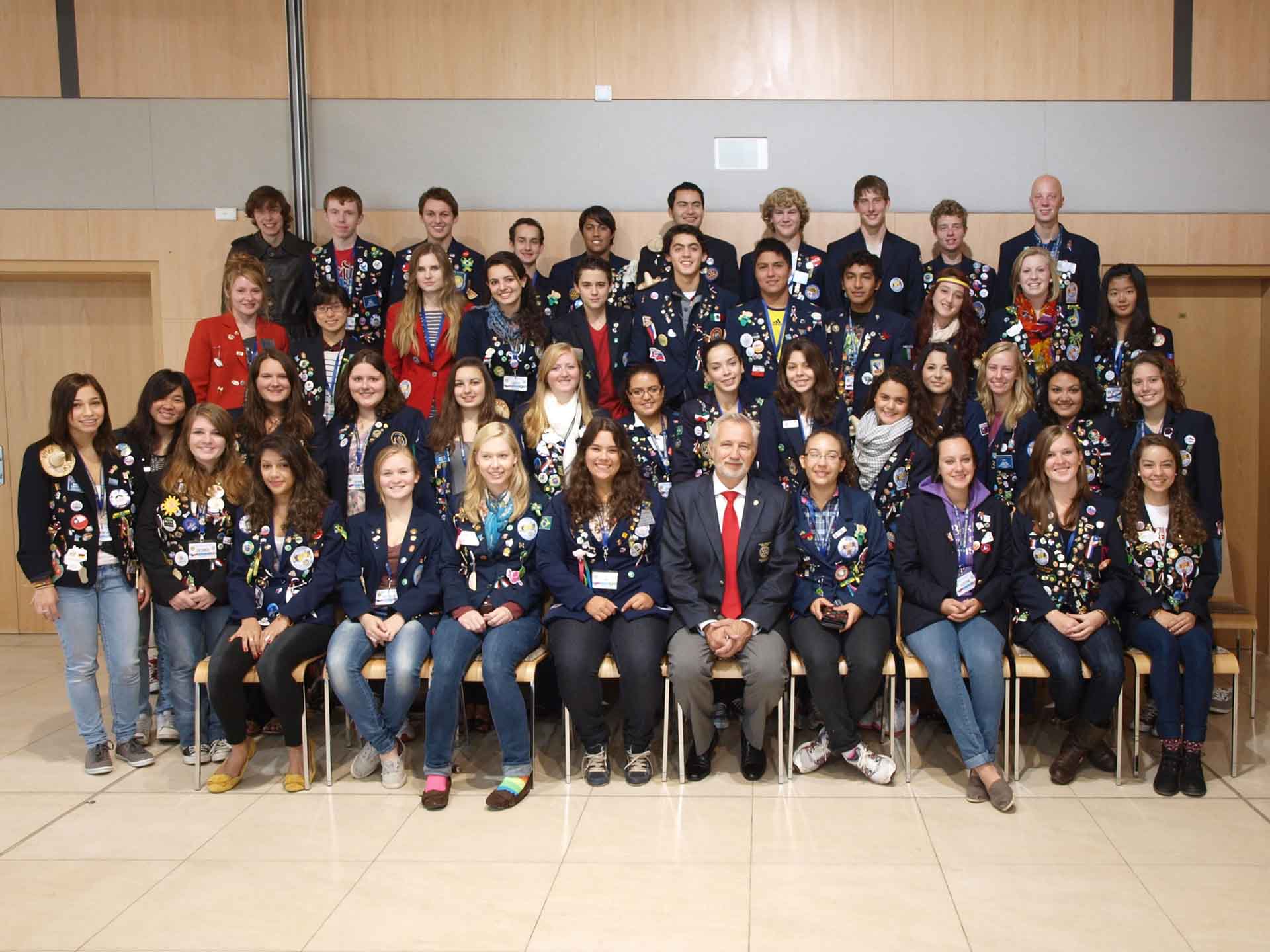 Nejprve byli studenti lehce zakřiknutí, ale ledy se prolomily již v pátek večer, kdy byly pro inboundy připraveny seznamovací hry a soutěže. Studenti byli také rozděleni do týmů, ve kterých budou po celý rok soutěžit. Všechny velmi překvapilo, když při představování týmů zazpívala jedna studentka z USA slovenský hit "Žijeme len raz".
V sobotu studenty již nečekala pouze zábava. Hned ráno byl pro ně připraven jazykový test. Studenti si však vedli velmi dobře a někteří dokonce napsali v rámci testu i příběhy ze svého života v Česku a na Slovensku. "Do školy musím pěšky, protože tatínek potřebuje auto na cestu do práce." napsal Mason (USA) po třech týdnech života v Praze.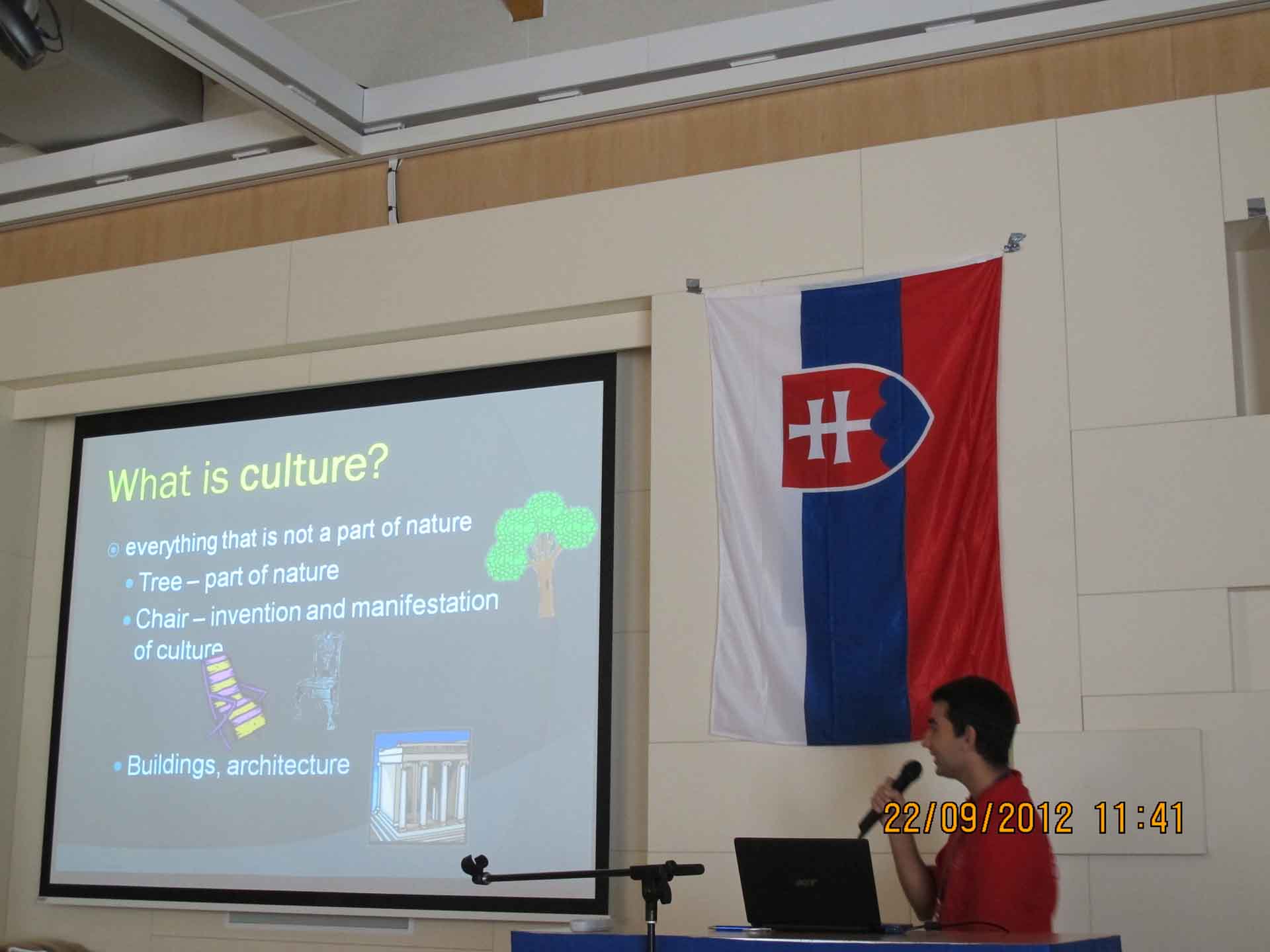 Studenti si také museli vyslechnout pravidla výměny, podle kterých se musí celý rok řídit, mnoho rad na zvládnutí kulturního šoku a také prezentace o akcích, které je během celého výměnného pobytu čekají. Členové Rotexu, kteří se starali o program během celého víkendu, předvedli scénky o životě v Česku a na Slovensku. Studenti sami potom interaktivní formou ztvárnili situace, které by během jejich výměny nastat neměly (drogy, alkohol atd.) a také způsob jak se těchto věcí vyvarovat. Dokonce i rotariáni a mnozí distriktní funkcionáři občas se zájmem přihlíželi, jak studenti během aktivit navazují přátelství na celý život. Alexis (Mexiko) říká: "Bylo úžasné potkat se s tolika studenty z různých zemí a skamarádit se s nimi. Všichni jsou tu super!"
V sobotu odpoledne studenti navštívili historický hrad Strečno. Nebyla to však pouze strohá prohlídka. Pro studenty byly nachystány atrakce od dravých ptáků přes střelbu z historických zbraní až po hudební představení v hradní kapli. Drakovi (USA) se hrad Strečno moc líbil: "Nejlepší bylo představení letů dravých ptáků. Viděli jsme sokoly, jestřáby a dokonce i orla. Bylo to super!"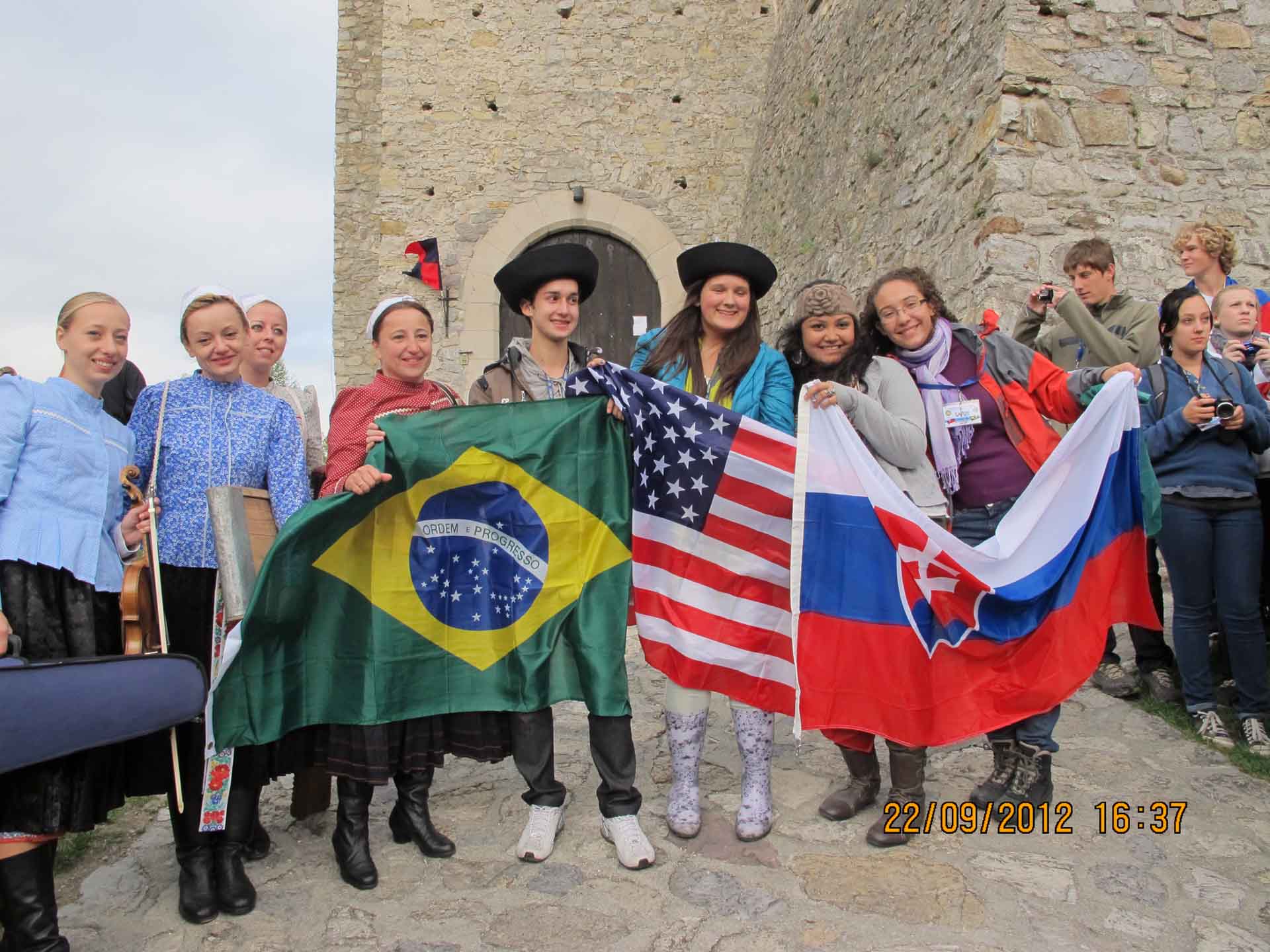 Po návratu z hradu studenti ve skupinách spolu s členy distriktního výboru mládeže a Rotexáky diskutovali o důležitých otázkách, jako jsou víza, pojištění a problémy, se kterými se doposud setkali. Poté měli možnost využít hotelového bazénu a večer už je čekala pouze zábava v podobě diskotéky.
Během celého víkendu samozřejmě studenti probírali své zbrusu nové zážitky z českých a slovenských škol, hostitelských rodin a výletů. Chelsea (USA) říká: "V Česku se mi moc líbí, bydlím ve Znojmě a je tam krásně. Škola je super, jen jsem zmatená z toho, že mám každou vyučovací hodinu v jiné třídě." Když jsem se jí zeptal, co je v Česku jiného, okamžitě mi odpověděla: "Je tu úplně odlišné jídlo. Ještě jsem si úplně nezvykla, ale nejraději mám trdelník." Alexis, který žije na Slovensku v Piešťanech, zase říká: "Miluji bryndzové halušky!"
V neděli ráno byl orientation meeting slavnostně ukončen a studenti se plni nových zážitků vraceli do svých nových domovů v Česku i na Slovensku. Výměnný rok pro ně tedy začíná velmi nadějně a jistě si ho nadále budou užívat tak jako dosud.
Text:    Marek Hándl (ROTEX)
Foto:    Katka Platková (ROTEX)