Se začátkem nového rotariánského roku přijíždí do našeho distriktu také zahraniční studenti, kteří v Česku a na Slovensku stráví celý školní rok. V letošním roce hostíme doposud největší počet výměnných studentů, kterých je téměř 100. Ve dnech 16.-18.9.2016 jsme nově příchozí výměnné studenty neboli inboundy přivítali na jejich prvním Orientation Meetingu v Kroměříži. Úkolem členů Distriktního výboru výměny mládeže a členů Rotexu (bývalých výměnných studentů) bylo seznámit studenty s naším distriktem, jeho činovníky a s pravidly, která musí studenti dodržovat pro úspěšné absolvování ročního výměnného pobytu.

Slavnostního zahájení celého meetingu se v pátek večer ujal guvernér distriktu Štěpán de Wolf spolu s předsedou Distriktního výboru Výměny mládeže Jaromírem Barákem. Po slavnostním zahájení byly pro studenty připraveny seznamovací aktivity a hry, které vyvrcholily výměnou odznáčků, které začaly zaplňovat výměnná saka všech inboundů. Během nedělního dopoledne jsme usoudili, že některým studentům jedno sako na všechny odznáčky rozhodně stačit nebude.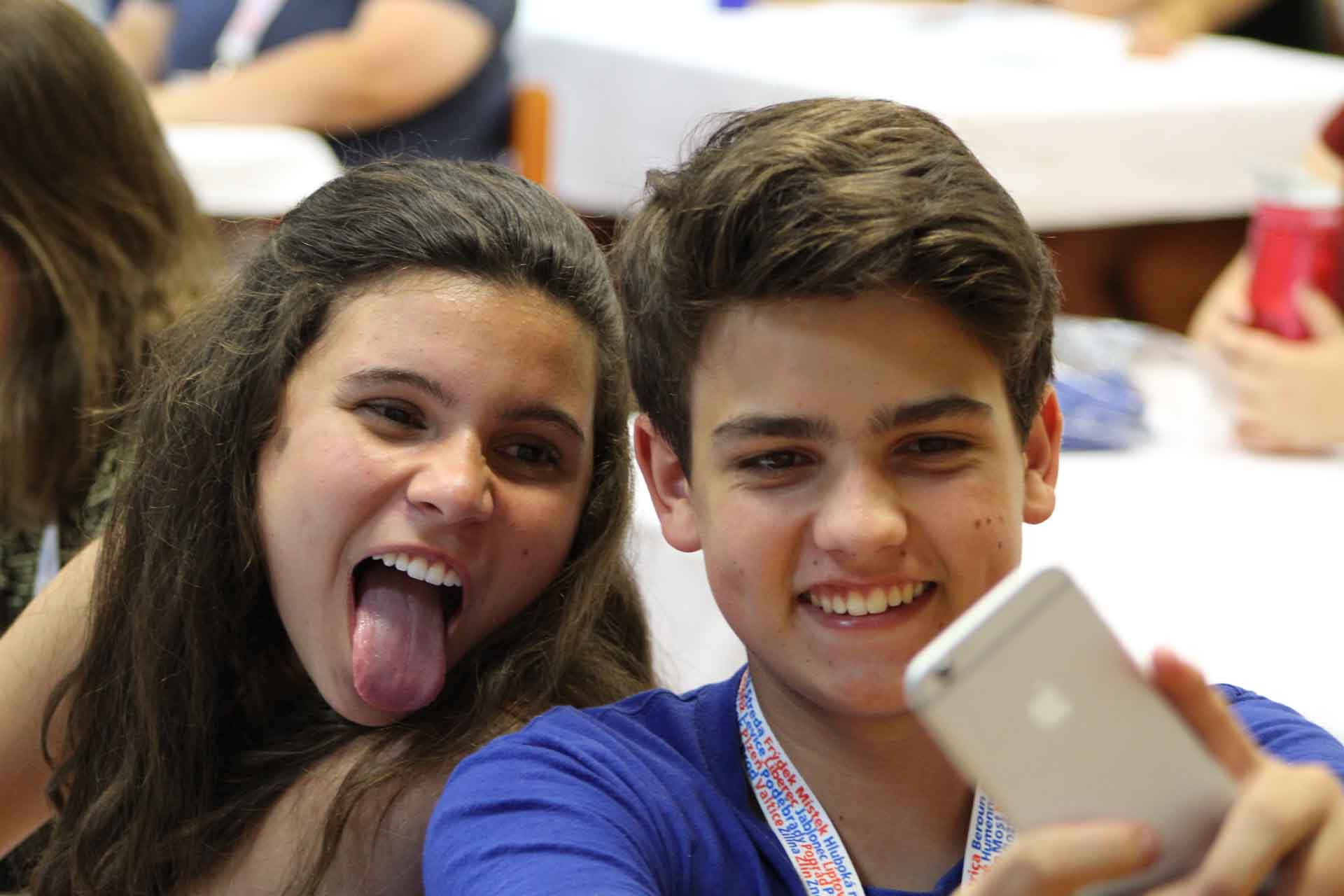 Sobotní dopoledne bylo věnované prezentacím o pravidlech výměny a seznámení studentů s kulturním šokem. Nechybělo ani představení Česka a Slovenska, během kterého jsme byli překvapení, kolik toho studenti o našich zemích již vědí. Odpolední procházku po historickém centru Kroměříže sice překazil déšť, ale na skvělé náladě studentů to neubralo, protože byli nadšení, že se konečně všichni vidí a seznamují. Během sobotního dne v Kroměříži probíhala také porada YEO, jejímž cílem bylo seznámit činovníky klubů s novinkami a plány výměnných programů pro letošní rok.
Dalšími dvěma prezentacemi během nedělního dopoledne byl meeting ukončen a studenti se museli rozloučit. Neloučí se ale nadlouho, protože další akce proběhne již v prosinci, a to v Praze a v Bratislavě. Za pomoc s organizací tohoto setkání patří poděkování členům RC Kroměříž, členům Distriktního výboru výměny mládeže a také Rotexákům.
Text a foto: Martina Saitlová, prezidentka Rotexu distriktu 2240