Wow! It's been a long time since I've updated you all on my goings on here in Slovakia. I apologize for taking so long to write something. But I suppose this just slipped to the back of mind amidst the other things going on currently.
First, let me update you all on the Corona Virus situation here in Slovakia. "The European country that has recorded the lowest number of deaths per capita from the coronavirus is neither restriction-easing Germany nor lockdown averse Sweden, but Slovakia—the Central European country of just 5.4 million people. The most important was the government's quick decision to institute a national lockdown effective March 16, 10 days after the country confirmed its first coronavirus case. The lockdown included the closure of all schools, restaurants, bars, and shops except for grocery stores, pharmacies, and banks—as well as a ban on all public events and gatherings. The country also secluded itself by closing all airports and implementing mandatory quarantine for citizens returning from abroad. But unlike in some other countries, physical movement of individuals remained largely unrestricted. The lockdown measures have only worked because of the second factor: an immediate and universal compliance by the Slovak population. People did what they were told, even though Slovakia is generally plagued by low levels of trust in politicians and the government…" As of 25 June, Slovakia has just 1,630 cases of Corona, 1,452 of which are recovered, and only 28 deaths.
The last thing I wrote about was going to Scotland and the UK. So, let me update you all on some things after that.
Since then, many families around the world celebrated Easter on 12 April. One Easter tradition in Slovakia is the men of the villages go to every house to whip and splash water on all the ladies. So, as you can imagine, that happened to me. As soon as I woke up and walked out of my bedroom, I was immediately splashed with water and whipped (very lightly tapped) by my host dad and little brother. Not too long after, I was told to go outside, and out of nowhere, my two other host brothers came and drenched me in buckets of water! It was quite a shock, especially since I was still half asleep. In my host family, we celebrated by having a typical Easter lunch. Each region in Slovakia has a varied version of the Easter foods they eat during Easter time. My family in particular had sausage, ham, hard boiled eggs, and a special bread with pieces of meat mixed in made by my host grandma. In Slovakia, and probably other European countries, the lunch was a finger food type because typically, many people come to the house to stop by for a short visit and wish a Happy Easter. This makes it easy for them to grab a bite to eat and head out again. For dessert, we had some small sweets. These consisted of a small wafer cake with nuts and a butter type top, another after cake with a chocolate top, and a small tart with cream in the middle and chocolate on top. They were all very tasty! (Personally, I prefer sweets here to in America because they are less sugary and more natural).
The next day on the 13th of April, my host family went on their annual Easter hike that they have been doing for more than 20 years! It was quite a short hike, and the view at the top was spectacular! We hiked to Malá Lodina which is in the Košice region. At the top, you could see beyond the mountains in the distance. Usually, you may be able to see the High Tatras, but unfortunately, it was a bit foggy so they weren't visible. It was a bit nerve racking being so high up on the edge of rocks. I felt as if I made one wrong step, something bad could have happened. But it wasn't too bad once we got the the end.
Quick little thing I did in between. One Sunday morning, I went to Bukovec Lake with my host parents and two of my host brothers for a "Polar Plunge" sort of thing. The water was so cold! We stayed in for about 20 minutes before heading back home. It was a really cool experience to do something like that.
A few days before I switched host families, we went on one last hike to Kojšovská hoľa. It happens to be the highest point in the Košice Region, at an elevations 1,246m. This was a really cool and unique hike because part of the way was through an old ski resort called Skipark Erika (Erika Ski Park). It was so cool seeing all the old equipment and lifts along the way. We even sat on of the chair lifts! The next day, the exchange girls switched families for what we thought would be the last time…
I'm so happy I was able to celebrate Easter and go on some really nice hikes with this host family. I'm so thankful I had the opportunity to stay with them and go on the amazing trips they took me on and things I learned with them.
More from Carissa: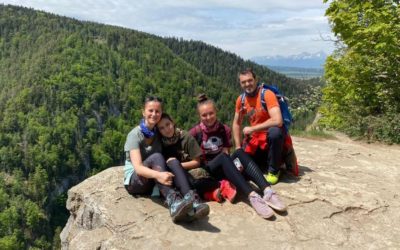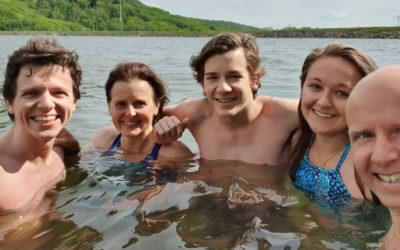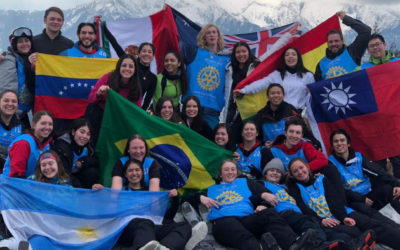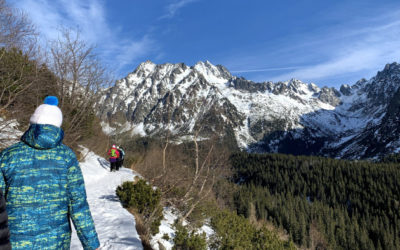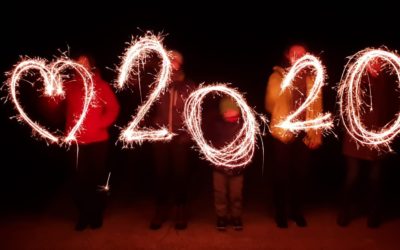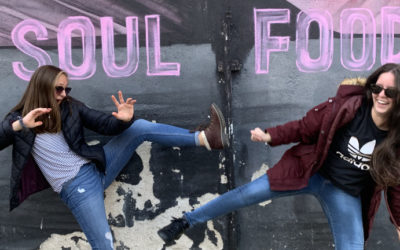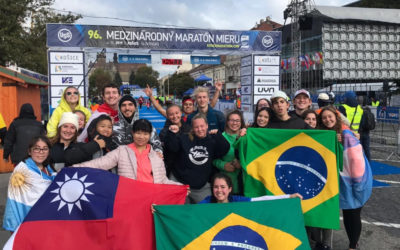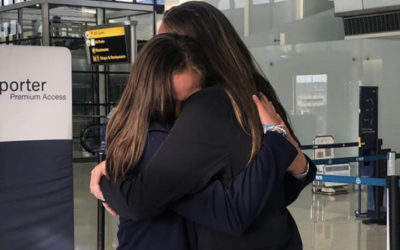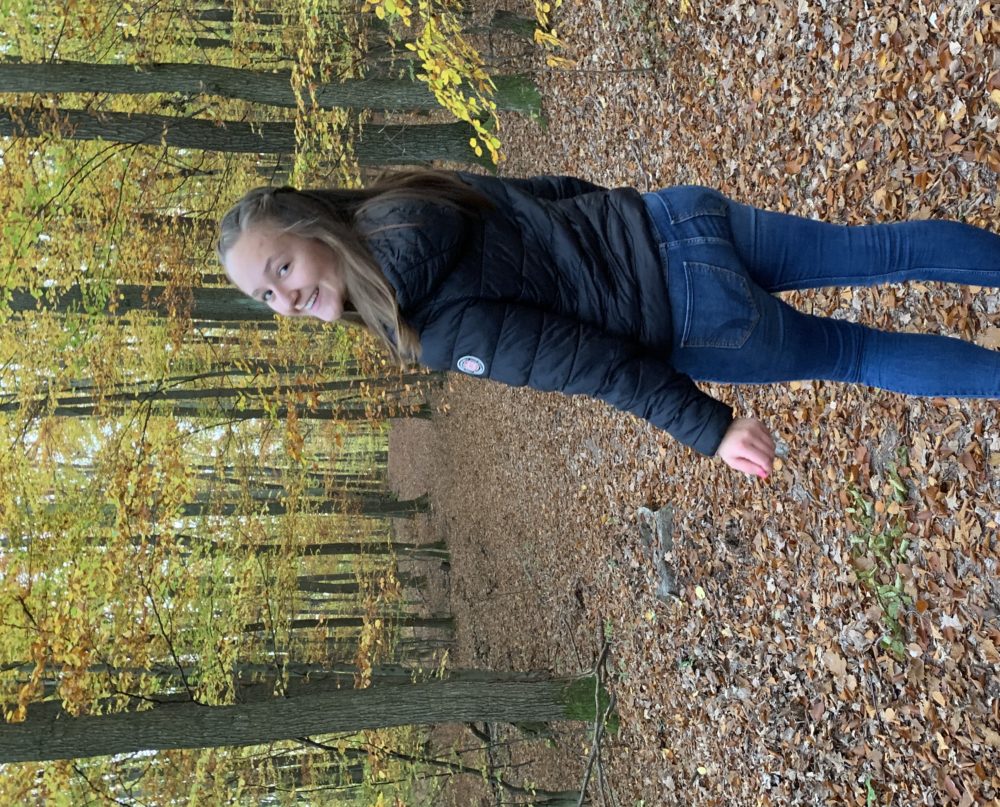 Hello! My name is Carissa Plut, I'm 16 years old, and I am an exchange student from Blairstown, New Jersey, USA currently staying in Košice, Slovakia!