Before I started my journey to Slovakia, I told myself I wouldn't cry when I left my family. I knew for months that I would be leaving them for almost a full year, but at the time I didn't seem to phase me. The last few day I spent in New Jersey were quite stressful and emotional for me. My days consisted of packing, preparing gifts for my host families, and of course doing some last-minute learning of the Slovak language.
The day before I left, my family hosted a going away party so I could see all of my friends and family all together one last time. I spent lots of time with all of them throughout the day. We talked about everything – from memories of when I was young, to jokes about stomping sauerkraut when I arrived in Slovakia (thanks dad)! We played volleyball, ladder toss, and corn hole. We even celebrated my birthday (which was a couple of weeks prior)! Overall, I had an amazing time spent with everyone and made so many great memories.
The day that I said goodbye to my family was one of the hardest days of my life. I remember going in my room, closing my door, and looking at what would no longer be my room. I instantly started crying at the thought of leaving my family. After a while, my mom came in to check on me, and as soon as I looked at her, I lost it. We cried and hugged for what felt like forever. I remember thinking to myself, I'm not ready to leave my family. I started to have the feeling that I no longer wanted to leave. I have always been a homebody, I rarely went out and most of my time was always spent with my family. I didn't think I was ready to take this big step in my life.
The car ride to the airport was just as bad as it was at home. I tried my best not to look or think at my parents, sisters, and my best friend (who came with me to the airport), because every time I did, I would start crying. I think I cried about 20 times when I was at the airport. The hardest part was when we said our final goodbyes at the security gate. I remember walking away from them and taking one last look at them. And then I dropped my suit case… which was very embarrassing. But I think it made me feel better because I just laughed at myself and thought, I'll probably be just as clumsy, maybe even more, when I get to Slovakia.
My apologies to everyone for that sob story. Now on to the next part!
The last time I was on a plane, I was very young and obviously I didn't remember anything. So you could imagine how difficult it was for me to manage my way through an airport and board a plane all by myself!
When I got situated on the plane, I immediately calmed down. I had a great window seat with an amazing view and the flight attendants were very nice (shout-out to Polish Airlines!)! I had about an 8.5 hour flight ahead of me and no. cell. service… Oh, the pain… But, I managed. I often looked outside at the view until it was time to close the windows. There was also a lo of turbulence, which was very scary. We were served a few meals and drinks throughout the ride. And unfortunately I had no sleep.
I arrived in Warsaw, Poland sometime in the morning, and I had about a three-hour layover. That may seem long, but it flew by! Especially when you're sleep deprived and very confused on where to go. I remember calling my mom because my luggage never came out on the belt. I started panicking a little bit, so I found an information center and they told me it was already on the other plane *sigh of relief*. I eventually found security, but it was very weird. I had to go through a long hallway and it was really tucked away. It seemed as if only workers were supposed to go back there, but I eventually found a worker and got through security. Although, it was a bit awkward because I was the only one who was there.
I went upstairs to find my gate which felt like a mile away. This airport was huge!! And of course something bad had to happen. I started to panic again because I couldn't find my phone. I looked in all of my possible pockets and I still could not find it. I walked as as fast as I could back to security. They told me to take off my backpack so they could scan it again to see if it was in there. And as I was taking it of, I felt it in my side water bottle pocket. I was already feeling really awkward so I just gave it to them to scan anyways. It was so embarrassing when they pulled it out of the pocket and showed me. I just said, I'm sorry, I'm very tired, and I left. I'm pretty sure they didn't like me😂.
I eventually got settled in a chair by my gate and waited to board the pane. What was supposed to be an hour and a half flight turned out to be a 45-minute flight! I have no idea how it happened. I also was sitting next to this very nice older lady. She asked about my blazer, and I told her where I was going and why. We chatted for a while and turns out her daughter was also an exchange student! It made me happy and feel more relaxed to find someone to talk to.
After I got my luggage at the Košice airport, I walked though the doors and immediately saw my host sister and her friends waiting for me holding a welcome sign. I loved it!
Being from where I'm from in New Jersey, you have to drive a car to everywhere. So it was quite the culture shock for me taking public transport practically everywhere! For my first day of school, my host sister came with me on the bus and showed me which stop to get off for school and also walked me to school. Easy enough, right? Well, the second day of school, I went on the bus by myself. I forgot which stop to get off at and ended staying on the bus until it came to a stop I thought was near where I had to get off. I ended up being on the bus for about an hour and a half (it was only supposed to be 20 minutes or so). You can imagine how scared and upset I was that day…
The next day, I was introduced to a very nice girl that lives near me and also goes to my school. She took me on a different bus that stopped close to my school, only about a 5-minute walk. I have been taking that bus to and from school and the city center ever since.
Wish me luck! (Drž mi palce!)
More from Carissa: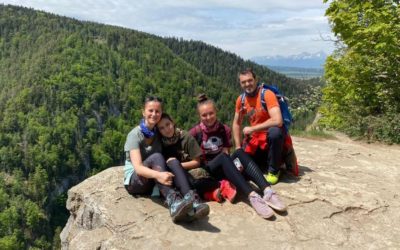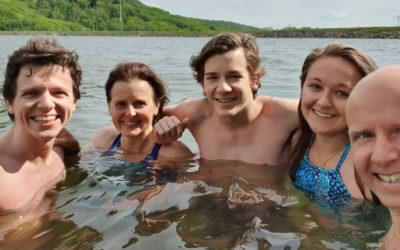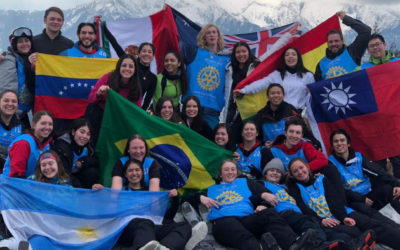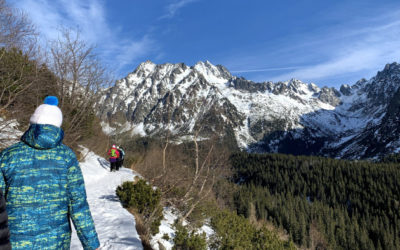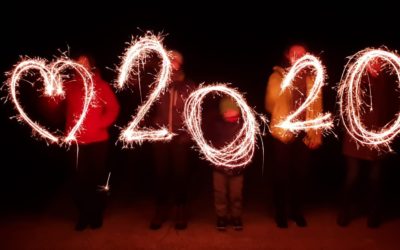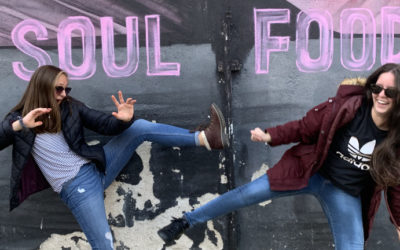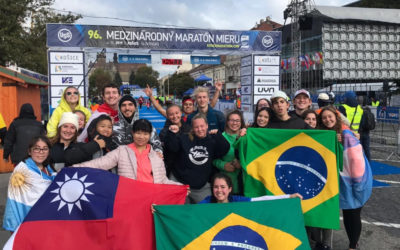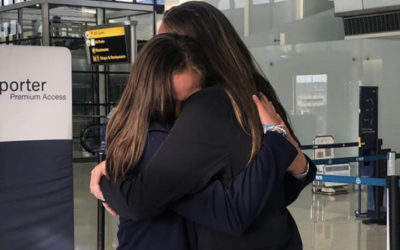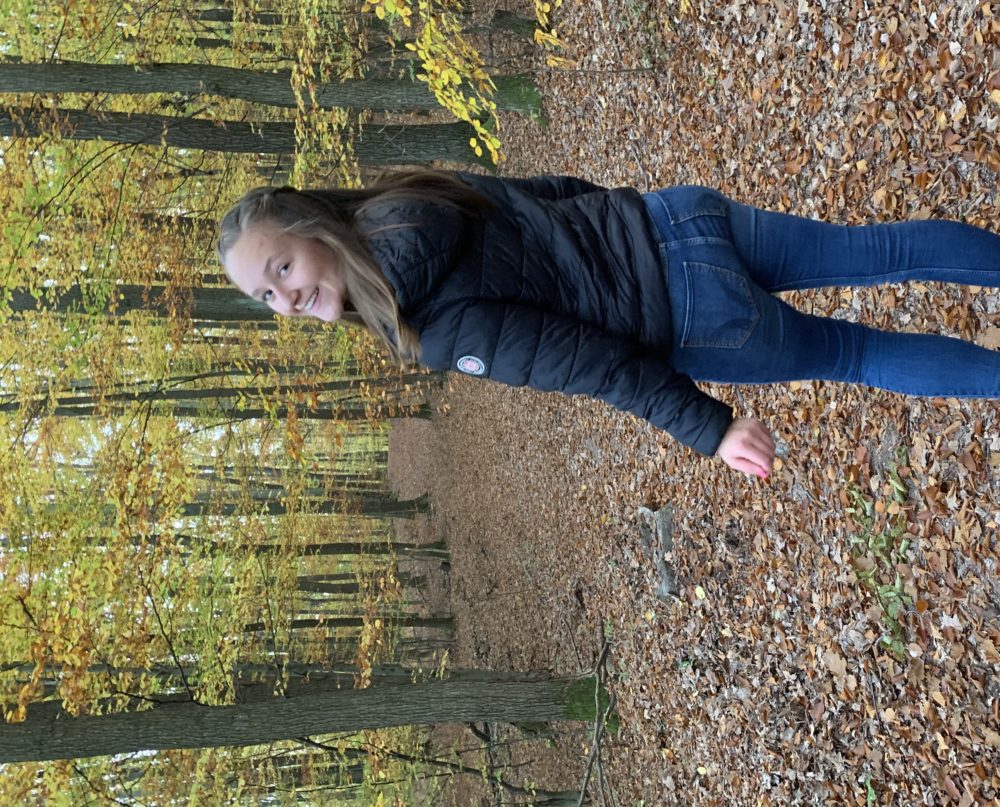 Hello! My name is Carissa Plut, I'm 16 years old, and I am an exchange student from Blairstown, New Jersey, USA currently staying in Košice, Slovakia!