Last weekend, the Slovakian exchange students had the winter meeting held in the Poprad-Tatras. On Friday, I started the day off in school and left after 5th class to get lunch and head to the train station with the other exchange students. We got on the train a little after 2:00 and arrived there at about 3:30. Overall, it was a short, but relaxing train ride because we all tried to close our eyes and catch some z's before we started the long evening awaiting us. What surprised us the most is that we were the last ones to arrive at the train station, despite being the closest ones. So much for having free time before the other students arrived! We then walked about 5 or so minutes to the hotel we would be staying at. There, we officially hugged everyone hello and caught each other up on the latest things that have happened.
Later after dinner, we started our long awaited language test. It composed of three parts: hearing a story and answering questions, a written portion, and an oral/speaking part. Overall, it took about 3 hours to complete. I think that the first part was not too hard. But, the written portion took quite a long time, and we had to have a few time extensions. And then, came the dreaded speaking part. I was a bit nervous, but also confident in myself that I could do well. I was the first one to go from my group, and thankfully I knew all of the questions they asked. Although, they had to reword some of the questions so that I could understand. And overall, I think I did pretty well. I walked out of the room with a smile and my head held high! Although it was really late in the evening, we still had some things on the agenda. We had to practice our songs we would be singing for district conference. It sounded a bit like a broken record because it was our first time singing it together, and most of the people did not know the song. But we practiced for about an hour before going to turn in for the night.
The next day, we took a train up to Štrbské Pleso and hiked for about two hours before we reached our first spot. On the way, we saw beautiful views of the mountains and the ski slopes off to the side. At our first pit stop, we took lots of pictures and enjoyed the view of the frozen lake. We then continued the rest of the hike to Popradské Pleso where we took a train to get lunch. After lunch, we started the long awaited activity of sledding! From the restaurant, we walked for about an hour up to the top of the hill where we would sled down from. Two people went on one sled. It was so much fun, and we even caught some air time! After we finished, we went back to the hotel for dinner and the rest of the activities for the night. For a few hours, we planned and practiced our performances for the district conference. And afterward, even though it was 11:00pm, we had a dance party until after midnight! It was so much fun, even though we were all exhausted from the long day we just had. Everyone was a bit sad to leave because the next time we will see each other will be in March during Ski Week. But we are all looking forward to it so much!
More from Carissa: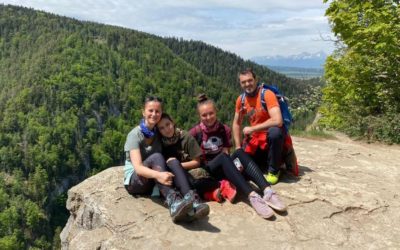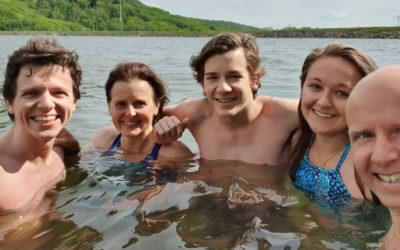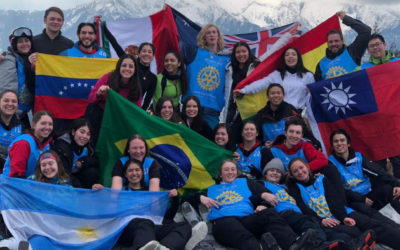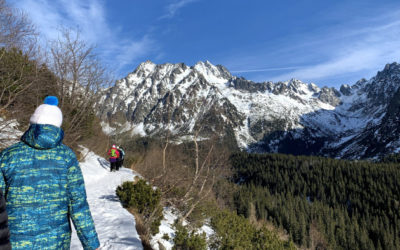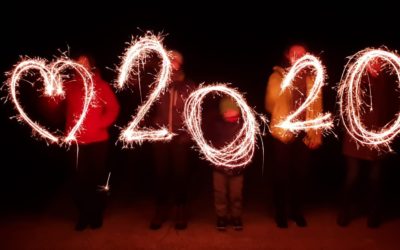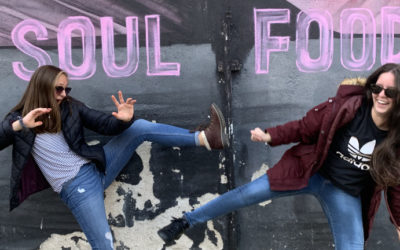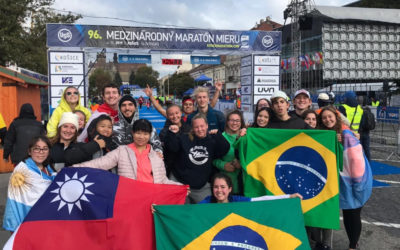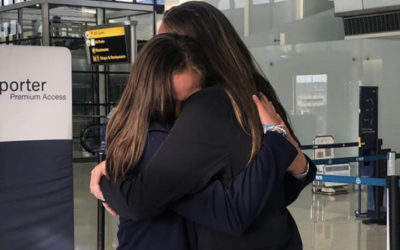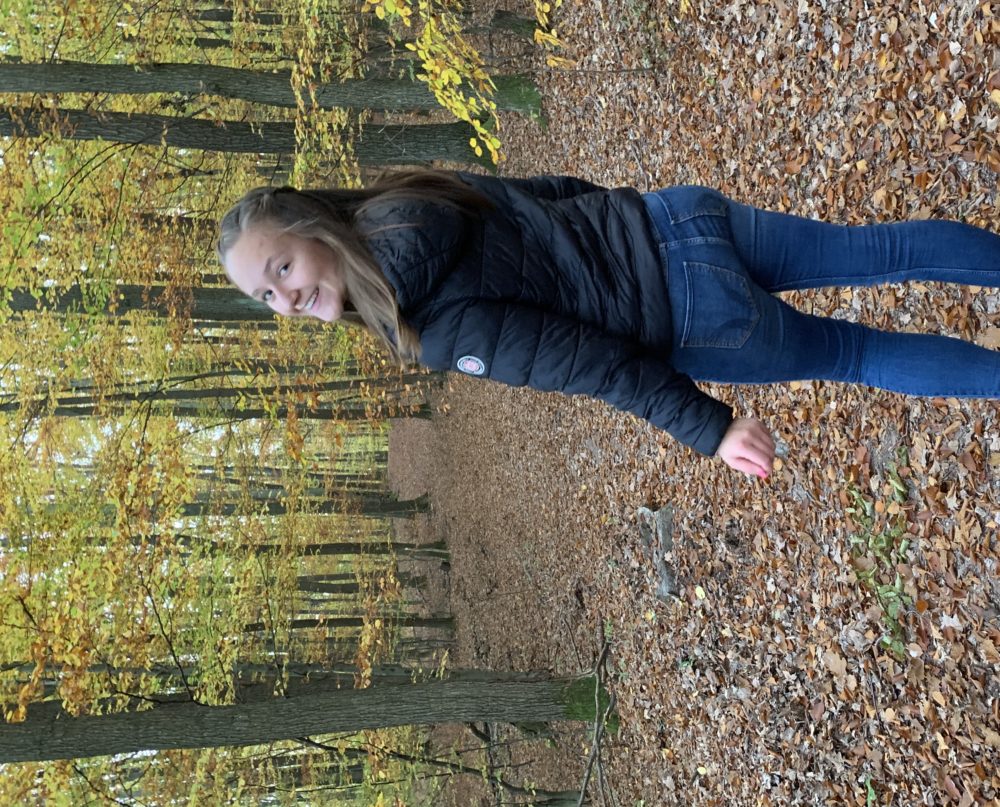 Hello! My name is Carissa Plut, I'm 16 years old, and I am an exchange student from Blairstown, New Jersey, USA currently staying in Košice, Slovakia!