"Tu zastav, vidím cudzie vlajky!" – kričala som v aute a za jazdy otvárala dvere. Rýchlo som vystúpila z auta, vzala si kufor a so Sárou som sme sa pohli smerom k hotelu. Jasné, že nie k správnemu. Nič nové. Ten náš bol asi ešte tak 200 metrov po ceste do kopca, tak sme si to odšľapali.
Po večeri nasledovalo obávané prezentovanie svojho Rotary klubu v angličtine. Keď som prišla dopredu, cítila som sa ako na výbere fakulty. Nevadí. Najlepšie to nebolo, ale zvládla som to.
Druhý deň nás čakala 8-hodinová túra na Kláštorisko. Pre tých čo nepoznajú túto cestu, sú to samé stupačky, rebríky po skalách a strmé kopce potiahnuté reťazou na šplhanie. Krása. Teda bola by, keby som sa nebála výšok. Väčšinu času som nadávala vo všetkých jazykoch, ktoré poznám a snažila sa nerozplakať sa. Inak nádherná túra.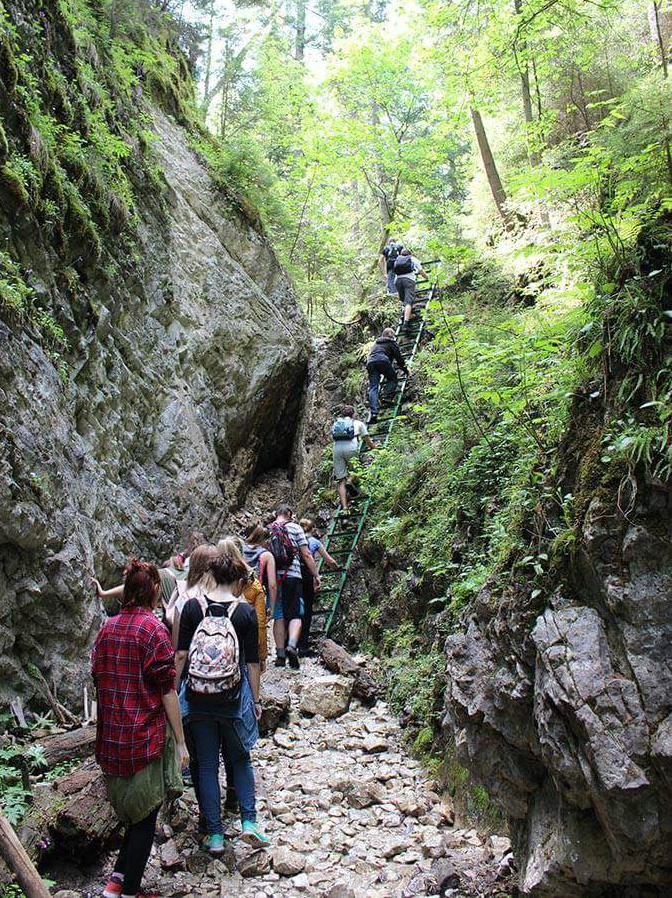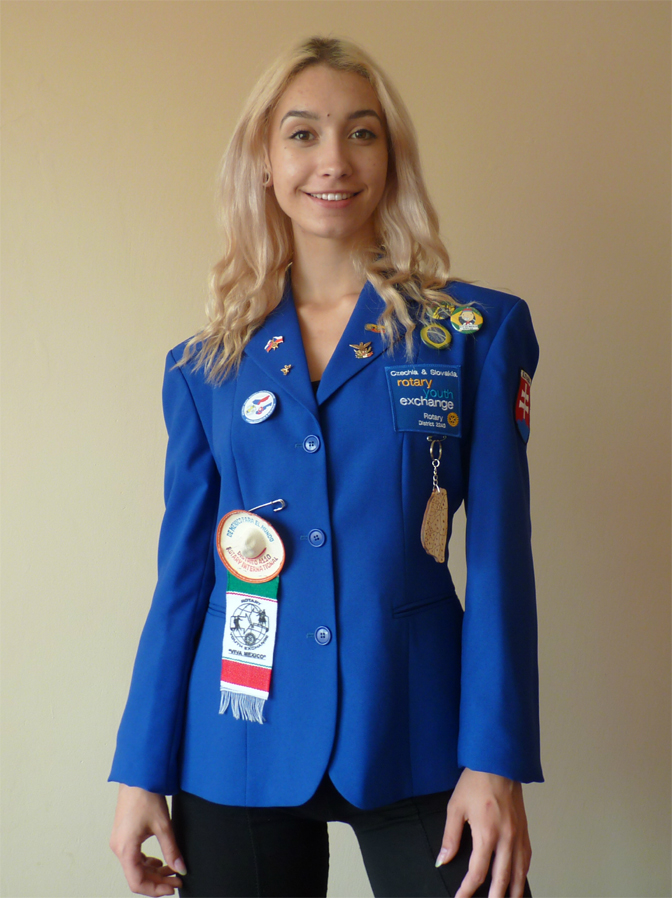 Večer nás čakala slávnostná večera, už s novými sakami. Keďže som neprišla práve prvá, pri každom stole už bolo plno ľudí, no už z konca chodby na mňa kričala – moja sestra – Katrina. Mala som tú česť spolu s Bodnym a Timi (ako jediní outboundi pri obrovskom stole) sedieť s najlepšími inboundmi na svete!
Po večeri mali predstavenie, kde spievali a tancovali. Týmto by som chcela vyzvať všetkých hľadačov talentov, kontaktujte Katrinu, Shene-a a Rafu. Keby som nebola bezcitná, určite by mi vypadla nejaká tá slzička od hrdosti. Kvalitka! Nakoniec bola veľká diskotéka, kde som sa cítila dosť zahanbujúco. Predsa len tancovať s Latino ľuďmi z vás stále spraví neschopného škreta, ktorý nevie čo je to tanec.
Text a foto: Alexandra Harničárová, RC Spišská Nová Ves, vyslaná na roční výměnný pobyt do Mexika ve školním roce 2016-17