Orientation meeting III Slovenský Raj 2017 V dňoch 1.-4. 6. 2017 sa v nádhernom prostredí Slovenského Raja konal Orientantion meeting III určený pre slovenských inboundov a outboundov. Teplé slnečné počasie doplnil smiech a radosť našich študentov, ktorý sa ozýval zo všetkých svetových strán.
V štvrtok 1.6. 2017 pricestovala do Spišskej Novej Vsi skupinka našich slovenských inboundov za sprievodu Rotexu. Po registrácii v hoteli sa študenti spolu s Rotexom vrhli do spoločenských hier. Spoločne sa zabavili pri hrách ako telefón či stoličkový tanec. Hlasný smiech a radosť sa ozývali celou miestnosťou. Nejedna slza šťastia vyhŕkla z očí študentov. Zápal pre hru pokračoval aj naďalej a všetci netrpezlivo čakali na poslednú hru. Spoločenský večer sme zakončili hrou "Never have I ever", kde sme si navzájom v "rodinnom" kruhu vymenili svoje tajomstvá a zážitky, ktoré nám priniesla naša výmena. Upevnili sme svoje priateľstvá a dokázali sme študentom, že aj my sme len ľudia a ich rodina.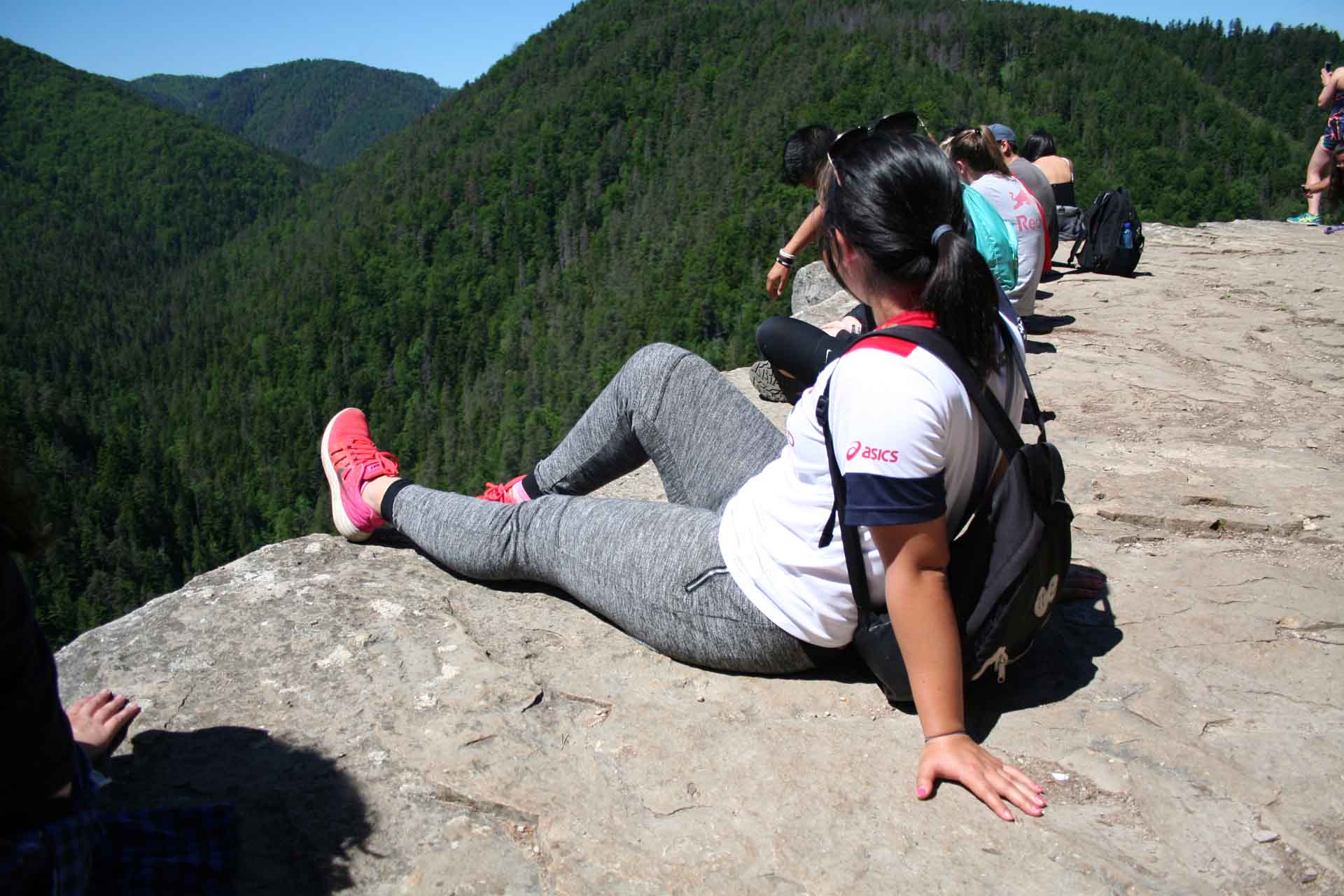 Nasledovný deň, piatok 2.6.2017, do Slovenského Raja namierila aj skupina našich outboundov. Ešte pred ich príchodom však inboundi stihli absolvovať poldennú túru a návštevu primátora Spišskej Novej Vsi, Jána Volného. Skoré vstávanie pre našich študentov nebol žiadny problém a s východom slnka sme ráno vyrazili na túru naprieč Slovenským Rajom. Stupačky či nepriaznivý terén možno predstavovali istú výzvu, no študenti to zvládli hravo a bez ostychu. Celý deň sa niesol v tímovom duchu a všetci sa navzájom podporovali. V ťažkých chvíľach nepredvídateľného terénu sme si boli navzájom oporou.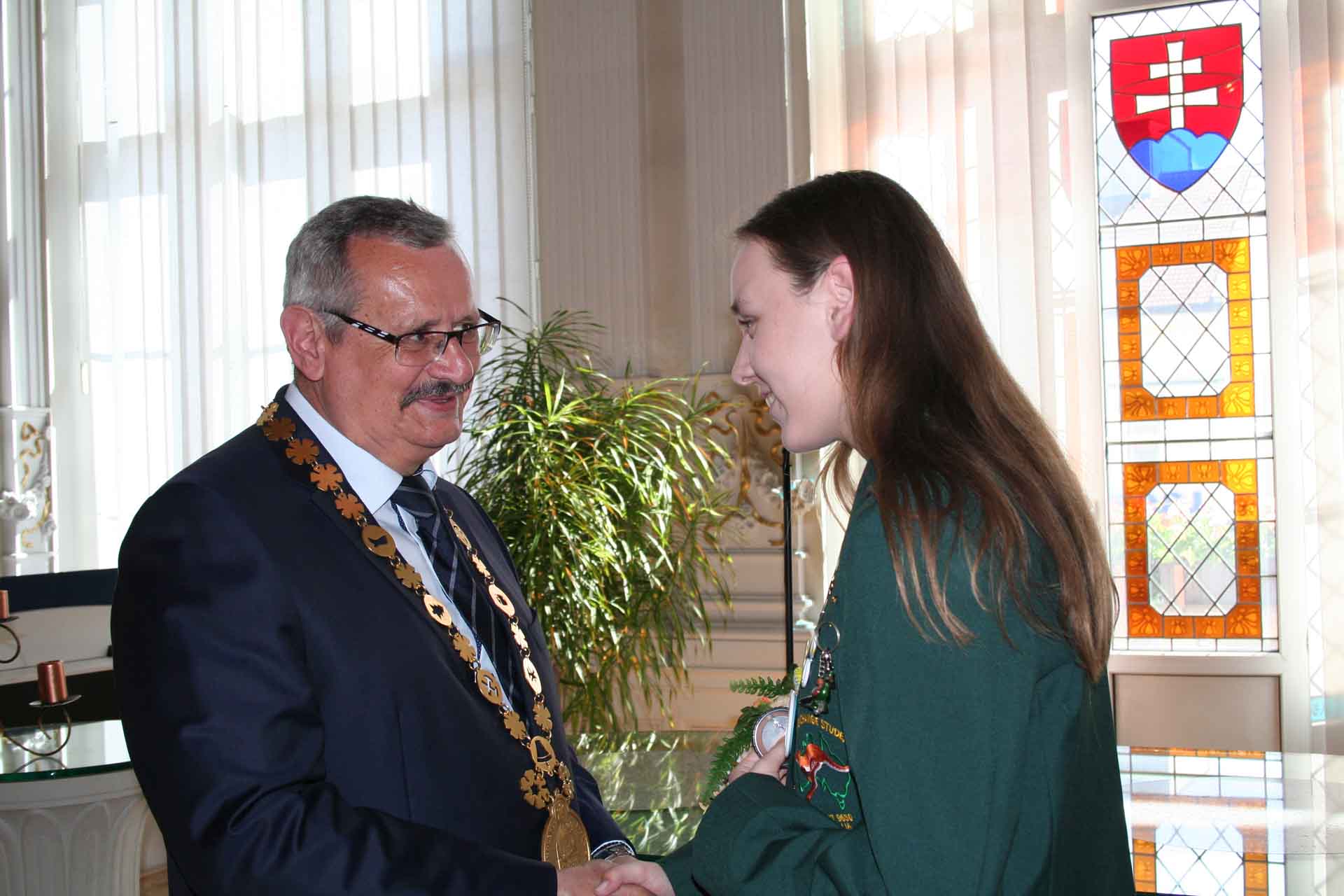 Po zdolaní túry, ktorá lemovala brehy Hornádu a viedla až na samotný Tomašovský výhľad sme sa vybrali na návštevu primátora. Na radnici nás privítali bohatým kultúrnym programom, ktorý bol doprevádzaný spevom a hrou na klavír. V sále nastalo hrobové ticho a všetci pozorne počúvali očarujúce vystúpenie. Návštevu sme zavŕšili slávnostným podpisovaním študentov do pamätnej knihy. Na záver si ešte každý z nich vymenil zopár slov spoločne s primátorom, ktorý im zaželal všetko dobré do ich ďalších ciest, dobrodružstiev a života.
V tom čase už outboundi sedeli vo vlaku a blížili sa do Raja. Po príchode ich čakala vynikajúca večera a prezentácie, ktoré si mali na piatkový večer doma pripraviť. Sála sa zaplnila študentami a všetci sa navzájom pozorne počúvali. Študenti mali za úlohu efektívne a pútavo odprezentovať ich rodné mesto a vysielajúci klub. Na záver si vymenili svoje dojmy a postrehy a ukázali si chyby, ktorým majú v budúcnosti vyvarovať. Prezentácie boli vizuálne i obsahovo veľmi zaujímavé a s kľudom môžem povedať, že outboundi odviedli kus dobrej práce a budú nás hrdo a s pátosom reprezentovať i v zahraničí.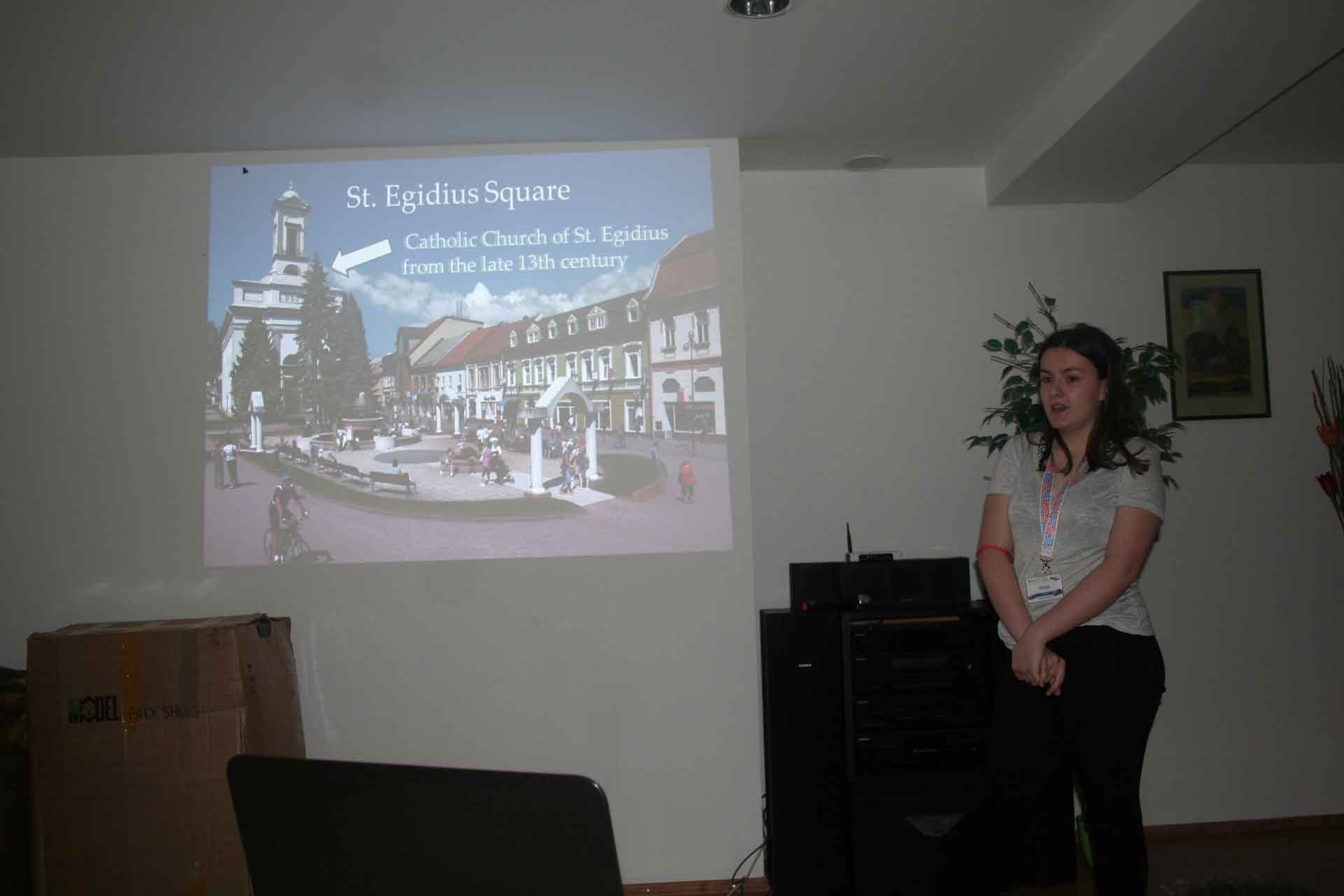 Sobotu, 3.6. 2017, mali študenti naplánovanú skupinovú hru v nádhernom prostredí malebného Slovenského Raja. Hry sa zúčastnili zmiešané tímy zložené z outboundov spoločne s inboundami. Prvé tri tímy čakala zaslúžená avšak ešte stále tajomná odmena. Cieľom hry bolo vylúštiť hádanku skrytú za asociáciami niekoľkých slov. Myslíte si že to bola hračka? Tak to ste teda na omyle! Nápovedy boli skryté v tom najnepriaznivejšom teréne či v dutinách lesa. Hra sa niesla i s istou dávkou adrenalínu avšak elán a úsmev na tvári našim študentom nechýbal. Nepriamym, ale podstatným cieľom hry bolo aby sa študenti navzájom spoznali a naučili navzájom spolupracovať.
Za všetkých organizátorov môžem s hrdosťou povedať, že to sa nám podarilo a niektorí si dokonca vybudovali priateľstvá na zvyšok života. Po obede a krátkom oddychu nasledovali skupinové debaty. Študenti boli rozdelení do skupín podľa krajín, do ktorých vycestujú alebo z nich pochádzajú a každej skupine boli pridelení i rotexáci, ktorí strávili svoju výmenu v danej krajine. Outboudi tak mali priestor získať odpovede na ich posledné otázky tesne pred cestou a inboudni a rotexáci im dali dôležité rady a postrehy, ktoré im budú v budúcnosti veľmi užitočné počas ich výmeny. Zo študentov opadol posledný stres a bez strachu a nervozity si povedali: "Idem to toho!".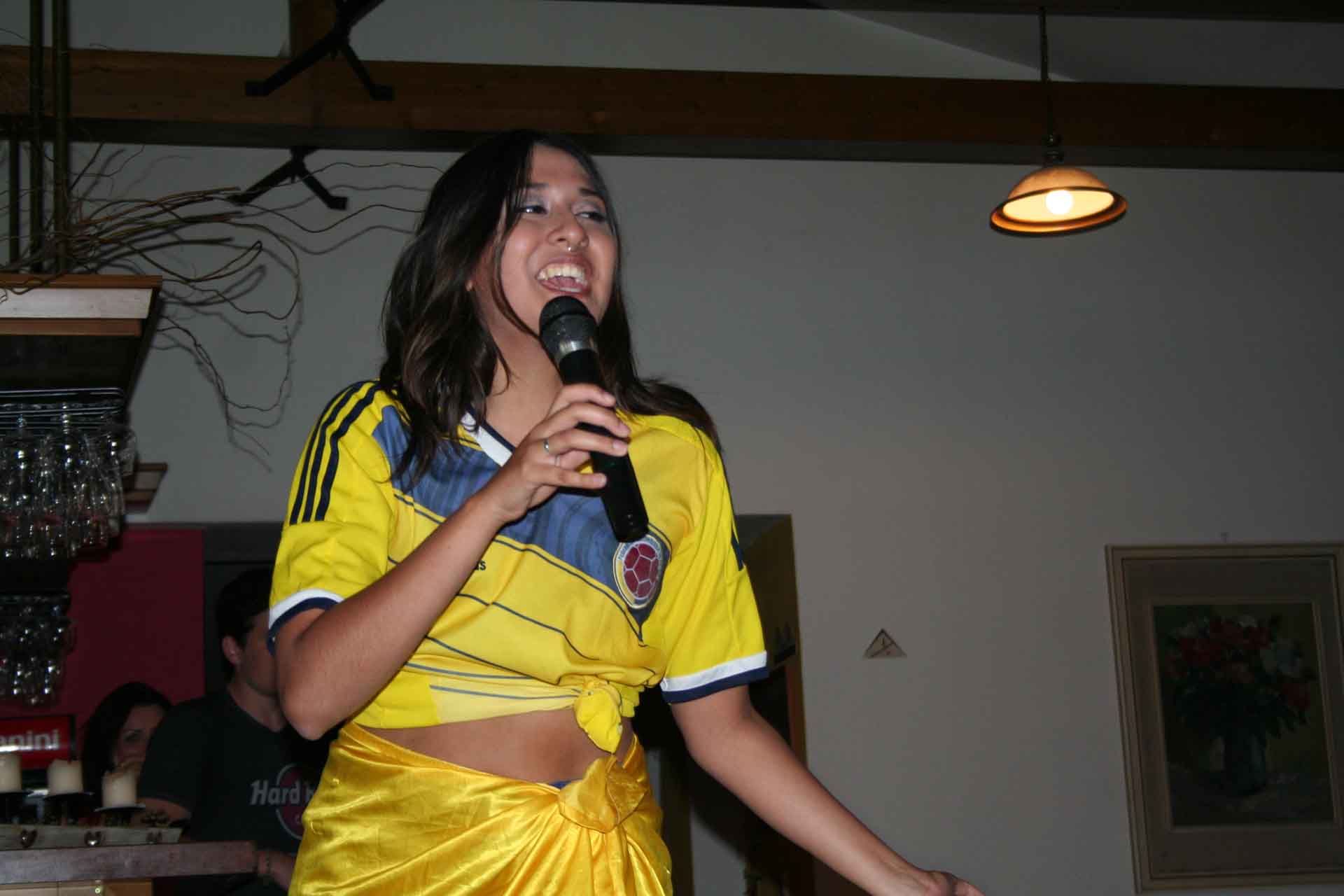 Sobotný deň sme zakončili spoločnou večerou, po ktorej nasledovala talentová show inboundov a spoločná párty. Inboundi predviedli dych vyrážajúce predstavenia, za ktoré by sa nemuseli hanbiť ani na Broadwayi. Odprezentovali tak svoj rodný domov, krajinu a kultúru a s kvapkou elegancie a temperamentu podčiarkli svoju národnú spolupatričnosť. Nejedno predstavenie vyvolalo úsmev či slzu šťastia stekajúcu po tvári. Vystúpenia boli plné citu a emócii, v krátkom okamihu odrazili zmysel skutočného priateľstva a navždy ostanú zapísané v pamäti všetkých študentov i prítomných divákov. Nuž ako úplná bodka na záver sobotného večera nasledovala spoločná a dlhoočakávaná párty študentov počas, ktorej sme ešte stihli osláviť aj Julietine 19. narodeniny.
Nuž, prišiel deň D, nedeľa 4.6. 2017, a všetci sa s radosťou i smútkom či iskrou dobrodružstva vybrali domov. Na záver by som ešte chcela poďakovať všetkým Rotariánom, ktorý pomohli tento nezabudnuteľný meeting zorganizovať a bez ktorým by nebol tento víkend taký skvelý ako bol pre všetkých zúčastnených. Text a foto: Iva Kucerova, ROTEX